DotMod DotRDA Single Coil $37.99 (US Shipper!)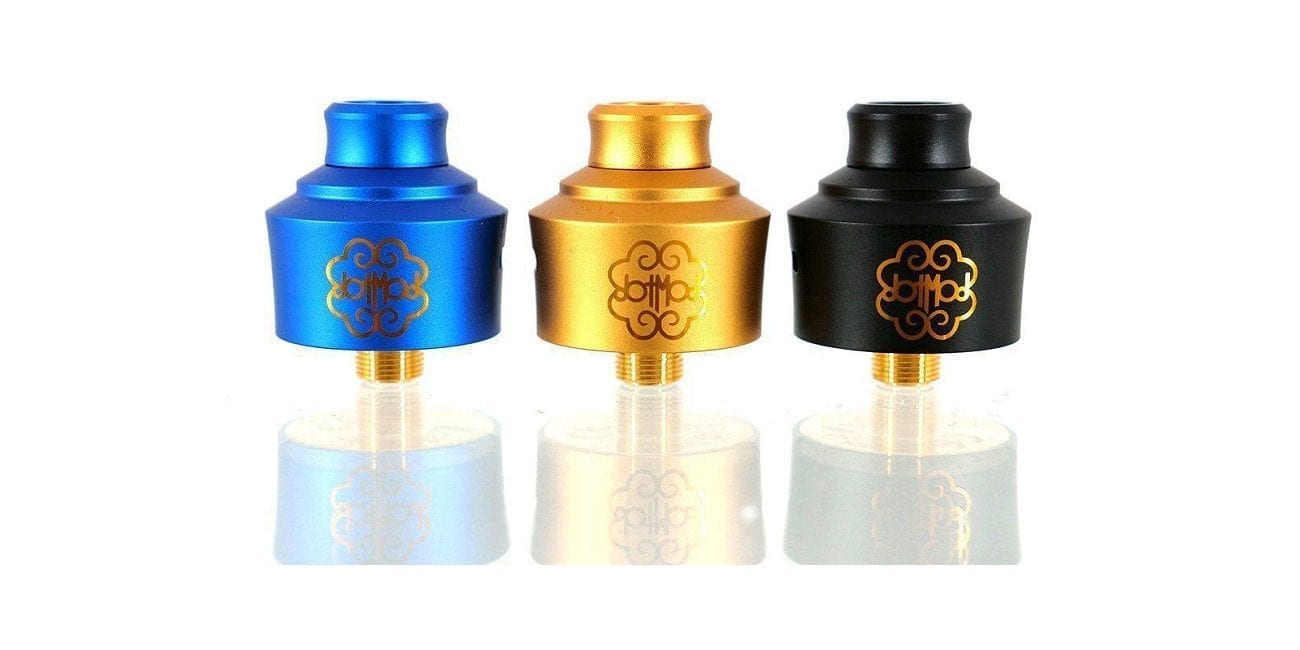 Rebuildable Dripping Atomizer
The new DotMod DotRDA Single Coil is now in stock and on sale right here for only $37.99! No coupon code required! Free shipping applies to US orders over $50. The colors available for purchase are Black, Gold and Blue. You can also pre-order the Red color for the same price.
The new DotMod DotRDA Single Coil sports an overall diameter of 22mm, so it will look great on most box mods and squonk mods you attach it to. In addition, this atomizer sports a deep 7mm juice well and includes 2 wide bore drip tips, a frosted top cap and an ultem beauty ring, giving you tons of options to customize this atomizer to your preference!
The new DotMod DotRDA Single Coil does feature a 24k gold plated brass single coil postless build deck, and it does have a good amount of room allowing you to fit exotic coils such as Fused Claptions, Aliens and more. This RDA also features adjustable side airflow, and when mixed with its ultra compact form factor, you'll be getting excellent flavor! The DotRDA Single Coil includes a gold plated 510 connection pin, which ensures great conductivity. Lastly, this atomizer includes a gold plated BF/squonk pin, so you can use this with all your favorite squonk mods!
All in all, this is a great deal for the new DotMod DotRDA Single Coil! If you are in the market for a new 22mm RDA that includes a ton of accessories, then this is a deal you cannot miss! Be sure to check this deal out at Ecig-City for only $37.99! Act quickly as these may not last too long!
Product Features:
Overall Diameter: 22mm
7mm Deep Juice Well
24K Gold Plated Brass Postless Build Deck
Single Coil Build Deck
Adjustable Side Airflow
Includes 2 Wide Bore Drip Tips
Includes a Frosted Top Cap
Includes An Ultem Beauty Ring
Gold Plated 510 Connection Pin
Gold Plated Squonk/BF Pin
Colors Available: Black, Gold, Blue, Red