Asmodus C4 RDA $14.99 (USA)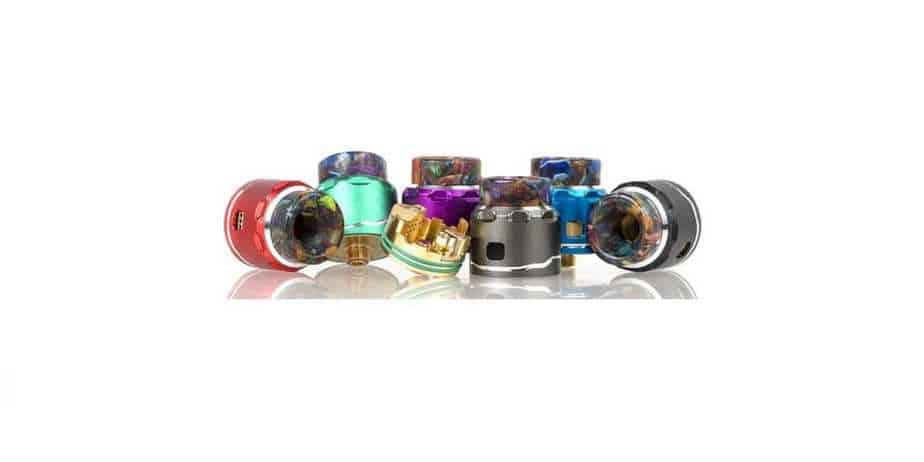 For a limited time only, the Asmodus C4 RDA is on sale right here for only $14.99! No coupon code required! Various color options are available for purchase!
The Asmodus C4 RDA sports an overall diameter of 24mm and sports low profile, which does enhance the flavor you'll get from this atomizer. In addition, this atomizer is primarily constructed out of stainless steel and aluminum material and includes a wide bore resin drip tip.
The Asmodus C4 RDA sports a 24k gold plated dual post single coil build deck, making it easy to install coils. Furthermore, this atomizer does feature an adjustable side airflow design that does lock into place. Lastly, you do receive a gold plated squonk pin, that has dual juice outlets, which is perfect for squonking.
All in all, this is an amazing deal for the Asmodus C4 RDA! If you are looking for a new low profile flavor chasing atomizer that is easy to build on and is 24mm in diameter, then this is a deal worth checking out! If you are interested in this RDA you can check it out at EightVape for only $14.99!
Product Features:
Overall diameter: 24mm
24k Gold plated dual post single coil build deck
Adjustable side aiflow
Locking mechanism
Stainless steel and Aluminum construction
Wide bore resin drip tip
Gold plated squonk pin