Marvec MV Pod Kit + 30ml Salt $18.99 (USA)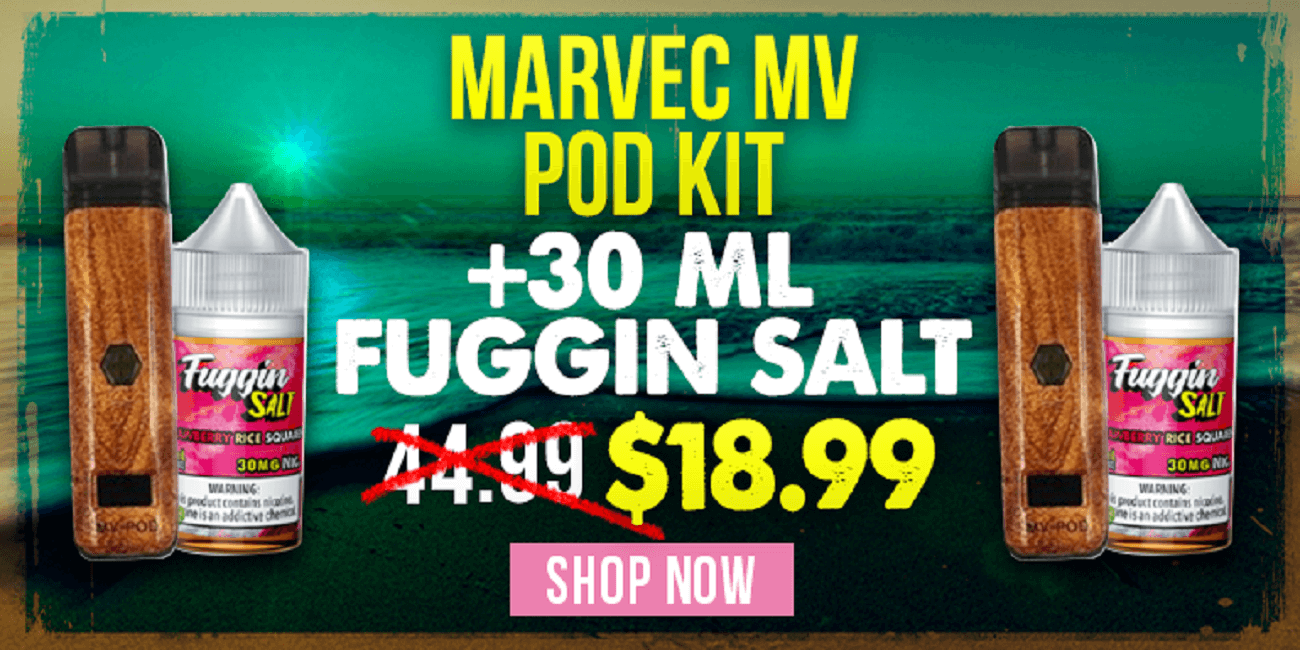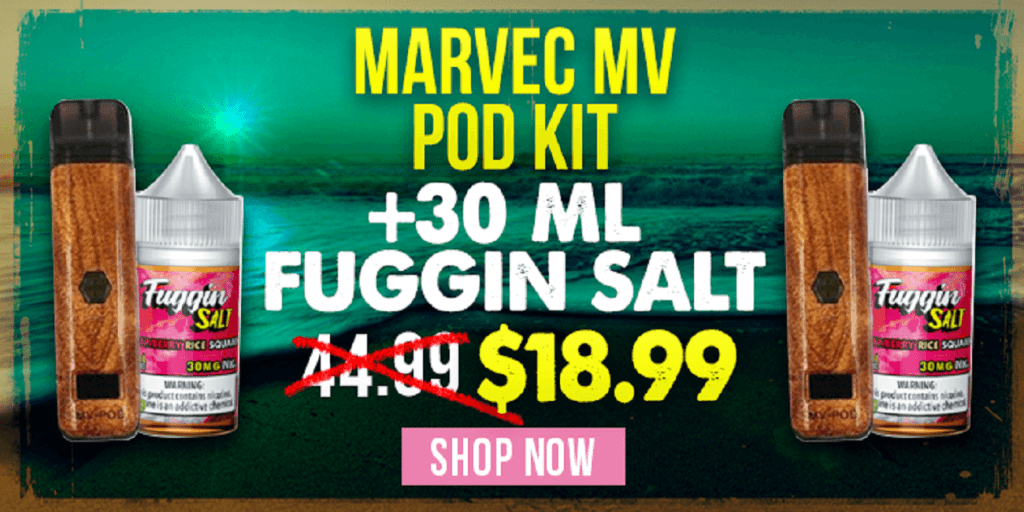 Here's a great deal on a new pod system and 30ml salt e-liquid. Get the Marvec MV Pod Kit plus a 30ml nicotine salt bottle of your choice for only $18.99! No code is needed to get this discount.
The Marvec MV Pod Kit is powered by an internal 400mAh battery, and includes a 1.5ml refillable pod. The pod does have a resistance of 1.5 ohm. In addition, the Marvec MV is compatible with the popular Smok Novo Pods, giving you multiple options! Another great feature is that you can set your desired wattage output ranging from 6w to 10w. There's a auto mode as well.
There are tons of salt nicotine flavors available in this bundle including strawberry mango, blueberry yogurt, watermelon kiwi candy and more. Each bottle does come in a small 30ml unicorn bottle, so it's incredibly easy to fill the included 1.5ml pod. Lastly, the nicotine strengths available are 30mg and 50mg.
If you're looking for a new pod vape and salt nic e-liquid to go along with it for cheap, then this is the perfect deal for you! At this price, we're not sure how long this one's gonna last, so grab one while you can!
Bundle Details:
Marvec MV Pod Kit

400 mAh Internal Battery
Refillable Pod (1.5ml Capacity)
Compatible with Smok Novo Pods
1.5 ohm Resistance
Two Output Modes
Output Power: 6w, 8w, 10w

Bundle Includes 30ml Salt Nicotine E-Liquid
Nicotine Strengths Available: 30mg, 50mg
10 Flavor Options Available