VaporFi Summer Sale! 30% Off E-Liquids + FS!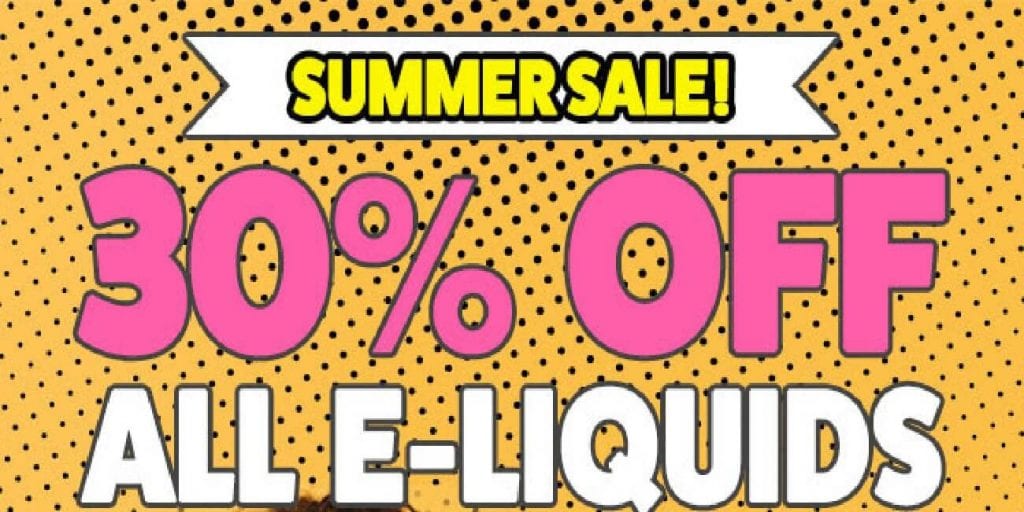 Here's another great e-juice sale, this time over at VaporFi! Save 30% off all e-juices plus get FREE shipping! No code needed, this discount automatically applies in your cart.
During the VaporFi Summer Sale, you'll be able to save 30% off all e-liquids on their site plus get free shipping with no minimum required! There's a huge selection of flavors available including Candy, Tobacco, Menthol, Dessert, Fruit, Beverage and more! You can even create your own blend!
All in all, this is an excellent site-wide sale. If you're looking to grab some new flavors at one low price plus get free shipping, then this is a deal you can't miss! Free shipping is not something you see often, making this deal that much sweeter.
Store Sale Details:
Save 30% off all e-liquids
Variety of Flavor Options
Create Your Own Blend
Free Shipping (No Minimum)
Limited Time Sale