VooPoo X217 Box Mod $53.91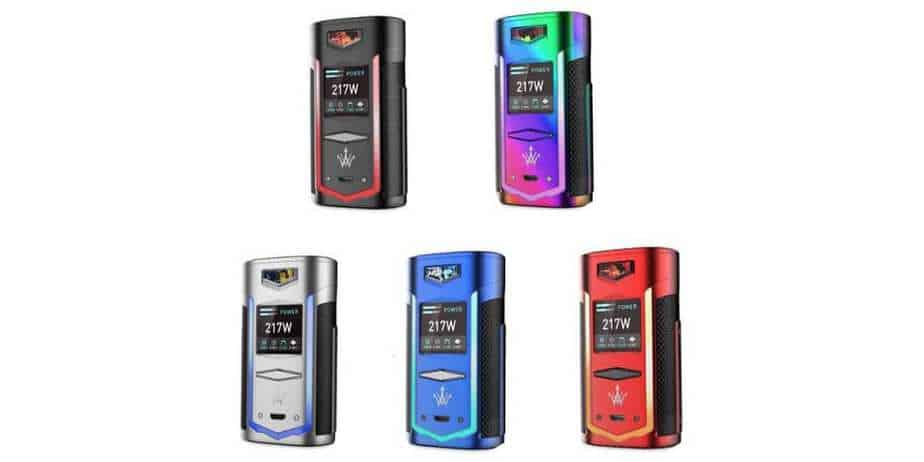 For a limited time only, the new VooPoo X217 Box Mod is on sale right here for $53.91 using coupon code "vapingcheap". The color options available for purchase are Purple Jade, Aurora, Scarlet, Ink and Prussian Blue.
The new X217 Box Mod is a collaboration between VooPoo and Woody Vapes. This device requires two high drain 21700, 20700 or 18650 batteries for operation. In addition, it has a maximum wattage output of 217w and is powered by the Gene.Fan Chip.
The new VooPoo X217 Mod has temperature control for various wires such as Ti, Ni and SS. Furthermore, this device features a large adjustment button and has the Woody Vapes logo underneath it. This device also sports a large TFT display screen which allows you to see and navigate through the settings easily. Lastly, there are 8 different safety protections, ensuring a peace of mind while vaping.
All in all, this is a great deal for the VooPoo X217 Mod! If you're looking for a new dual 21700 device, then definitely check out this new mod. You can grab this deal over at VapeSourcing for only $53.91.
Product Features:
Requires two high drain 21700. 20700 or 18650 batteries (Not Included)
Collaboration Between VooPoo and Woody Vapes
Maximum Wattage Output: 217w
Temperature Control
Powered By The Gene.Fan Chip
Compact Design
Three Button Design
Large TFT Display Screen