Cigabuy March Clearance Sale! Up To 75% Off!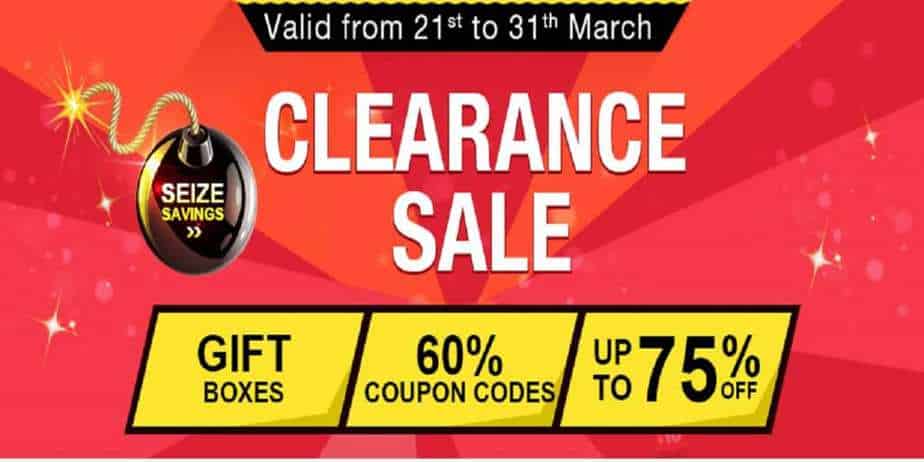 For a limited time only, Cigabuy is having their March Clearance Sale right here where you can save up to 75% off! No coupon code required. This sale ends 3/21/19.
During the Cigabuy March Clearance Sale, you can save up to 75% off vape products! No coupon code is required for these discounts. In addition, there is a 60% off coupon code for the weekly deals that will be posted down below. If you like mystery boxes, they have 3 different kinds starting from only $9.99.
This sale includes all kinds of vape gear such as Squonk Mods, RTAs, RDAs, Starter Kits and more. They even have new products on sale such as the Wotofo Unity Profile RTA. Lastly, some of the current deals will be posted down below.
All in all, this is an excellent Clearance Sale! If you are trying to pick up some new vape gear that just hit the market for cheap, then this is a deal you definitely cannot miss! Be sure to check this deal out at Cigabuy, where you can save up to 75% off! Remember to act quickly, this deal does end 3/31/19!
Coupon Code: MA555 (60% Off Weekly Deals)
Some Of The Current Deals:
Vandy Vape Pulse BF Squonk Mod $8.66
Fumytech Pure BF Squonk Mod $69.99
Wotofo Profile Unity RTA $23.88
iJoy Shogun Univ Mod $34.95
Oumier Wasp Nano RTA $15.99
Uwell Caliburn Pods $8.99
Mystery Box $9.99
Wismec Predator Kit $24.99
Smok Skyhook RDTA $8.99
VooPoo Drag 2 Starter Kit $46.99
Plus Much More!