Efun Top Labor Day Sale! Save Extra 8% Off!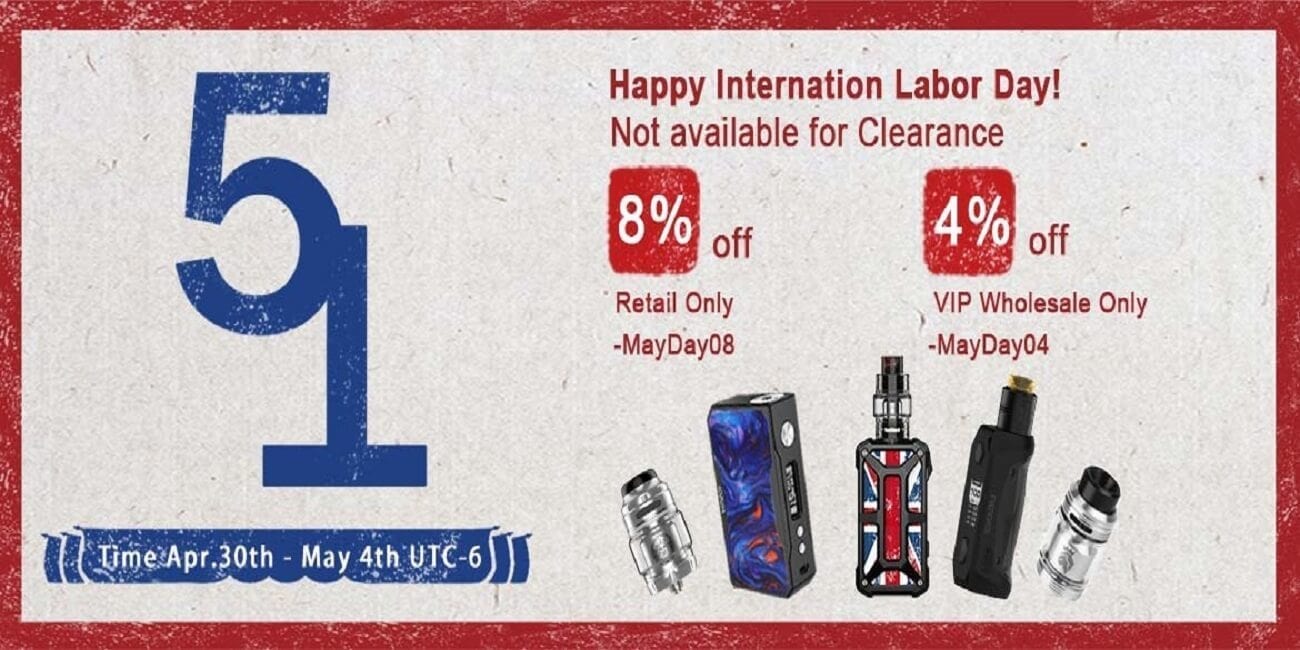 For a limited time only, Efun Top is having their International Labor Day Sale where you can save 8% off using coupon code "MayDay08"! You can also save 4% off VIP Wholesale using coupon code "MayDay04"! Plus you can log in to receive extra discounts on different products. Remember, you must log Into your Efun Top Account to receive any discount.
During the Efun Top 5th Carnival Anniversary Sale, you can save 8% off or save 4% off on VIP Wholesale using the provided coupon code!
They already have incredibly low prices on their site, so you'll save just a bit more cash. They do have discounts ranging up to 71% and deals as low as $8.99 for RDAs! There's a bunch of brands available as well such as Hellvape, Wotofo, Vapefly, DovPo, Vandy Vape, Smoant and more.
All in all, this is an excellent Store Sale! If you're looking to grab a new vape mod or atomizer for cheap, then this is a deal you cannot miss out on! Be sure to check out this deal at Efun Top where you can save an extra 8% off their already low prices! They also don't usually have discounts like this often, so be sure to take advantage! Also, don't forget that they do offer additional discounts when you're logged into your account.
Coupon Code: MayDay08 (Retail), MayDay04 (VIP Whole Sale)
Sale Details:
Save Additional 8% off
Save 4% off wholesale
Discounts up to 71% off
Must Be Logged into Account to Apply Discount Code
Excludes Promotional Products
Sale Ends 5/04/19