Coil Master Skynet Coil Kit $13.05 (USA)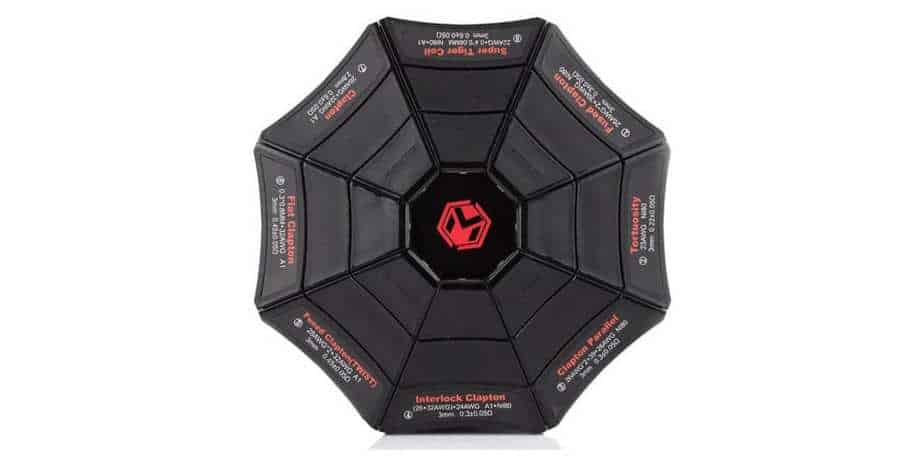 For a limited time only, the Coil Master Skynet Coil Kit is on sale right here for only $13.05 using coupon code "VAPINGCHEAP".
The Coil Master Skynet Coil Kit includes 8 prebuilt coil types with a total of 48 coils inside. In addition, each of these coils are constructed out of kanthal or Ni80 wire. All of the included coils will be listed below.
The coils come in a large plastic container and it has a unique spider web design. Each panel has the coils' name and resistance, so you know exactly which coil is inside and where each is located.
You can easily remove or place coils in the case by lifting one panel up and then press it down. Lastly, you can easily store this container on a shelve or desk.
All in all, this is a solid deal for the Coil Master Skynet Coil Kit! If you are looking to try different exotic coils for your atomizers and have the added bonus of it coming in an organized case, then this is a deal worth checking out for sure. You can pick this kit up at Fire Vapor for only $13.05.
Product Features:
Includes 8 Different Prebuilt Coil Types
Comes In A Large Organized Container
Easy To Open And Close
Each Slot Is Labeled With The Coil Name
Each Coil Is Constructed Out Of Ni80 or Kanthal Wire
Coil Types + Resistances:

Fused Clapton
Tortuosity
Clapton Parallel
Interlock Clapton
Fused Clapton (Twist)
Clapton
Super Tiger Coil