Eleaf Elven Pod System $14.99 (USA)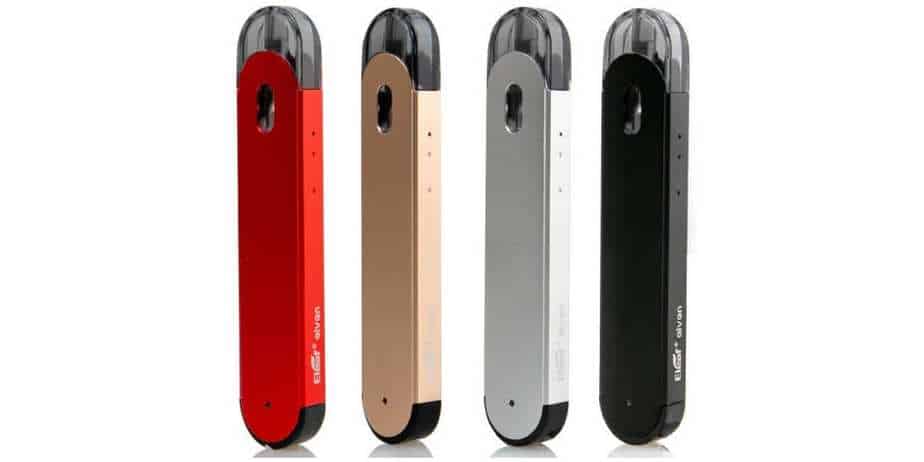 The new Eleaf Elven Pod System is now in stock and on sale in Gold right here for only $14.99! No coupon code required. Free shipping applies to US orders over $60. The color options Silver, Blue and Red are also available for purchase for only $17.99!
The new Eleaf Elven Pod System has a compact and slim oval shape, so you can literally store it anywhere, and makes for a perfect stealth vape! In addition, this device has a built in 360mAh battery, which can be charged via USB cable. This pod system does have multiple safety features built in.
The new Eleaf Elven Pod System has a maximum e-juice capacity of 1.6ml and includes 2 refillable pods. Not to mention, these pods have a side fill method and uses a rubber stopper to secure the e-juice. This device does feature a draw activated firing design and has a LED battery indicator light on the front. Lastly, the LED battery indicator light shows as 3 different colors, Blue, Green and Red, making it easy to see when the battery is in need of a charge.
All in all, this is an incredible deal for the new Eleaf Elven Pod System! For under $20, you get the device itself plus 2 pods, so it's a great deal. Not many devices like this include 2 pods. If you are interested in picking it up, you can find it at Fuggin Vapor for only $14.99!
Product Features:
Internal 360mAh battery
Maximum voltage output: 4.2v
Maximum e-juice capacity: 1.6ml
Includes 2 refillable pods
Side fill design
Draw activated fire design
Multiple safety features