Efun Top Mother's Day Sale! Save up to 10% Off!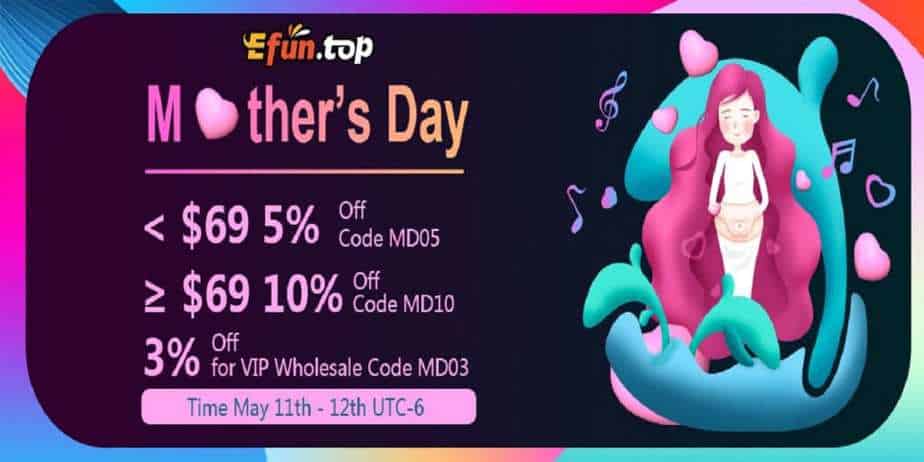 Here's another great Mother's Day Sale over at Efun Top! Save 5% off orders $69 and under using code "MD05" or save 10% off over $69 using code "MD10"!
If you've shopped at Efun Top before, then you know they've got some killer deals on their site, and don't too often run site-wide sales. Also, when you log into your account with them, you'll get even more discounts on select products! Don't forget to check out their clearance and US warehouse as well with stellar deals on hardware and accessories.
Whether you're looking to save on a small or large order over at Efun Top, this is the perfect deal to do so. Do keep in mind this sale does end soon, so don't miss out!
Sale Details:
Save 5% off on orders $69 and under
Save 10% off on orders over $69
Great Clearance & US Warehouse Deals
Limited Time sale