Wake Mod Co. Wake RTA $22.46 (USA)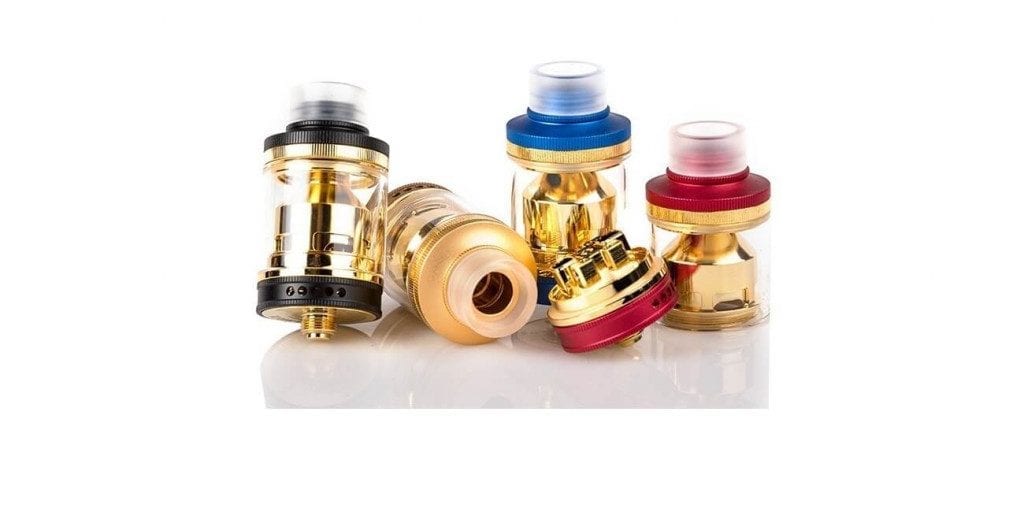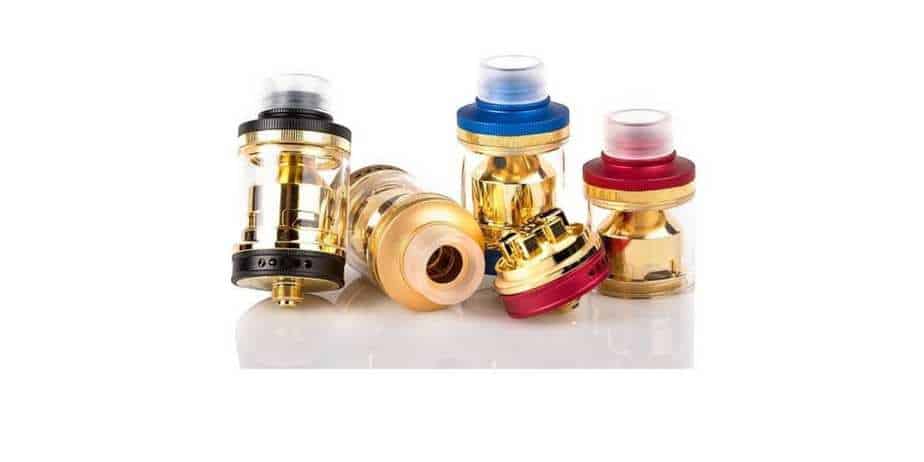 For a limited time only, the Wake Mod Co. Wake RTA is now in stock and on sale right here for only $22.46 using coupon code "VAPINGCHEAP"! The colors available for purchase are Red, Blue, Gold and Green.
The Wake Mod Co. Wake RTA has an overall diameter of 24mm, so it'll look great on newer box mods and regulated tube mods. In addition, this tank is primarily constructed out of 24k gold plating and aluminum material, certainly giving it a unique look especially when compared to others. The Wake RTA has a maximum e-juice capacity of 3.3ml and has a top fill design, making it easy to refill.
The Wake Mod Co. Wake RTA features a 24k gold plated floating build deck, making coil installing a breeze! Furthermore, this tank has two elevated air tubes, which not only helps prevent leaking, but provides excellent flavor. You can use a dual coil or single coil build with this tank, but we do find that dual coils work just a bit better in our opinion. Lastly, the Wake RTA features an adjustable bottom airflow design with 5 airflow holes.
All in all, this is an incredible deal for the Wake Mod Co. Wake RTA! If you're looking for a solid performing RTA that won't break the bank and is offered in various different color options, then this might be the perfect tank for you! Be sure to check this deal out at Fire Vapor for only $22.46!
Product Features:
Overall diameter: 24mm
Maximum e-juice capacity: 3.3ml
Easy top fill design
24k Gold plated postless build deck
Dual internal airtubes
Single or Dual coil support
Adjustable bottom airflow