Wotofo Specialty Wire Spool $6.40 (USA)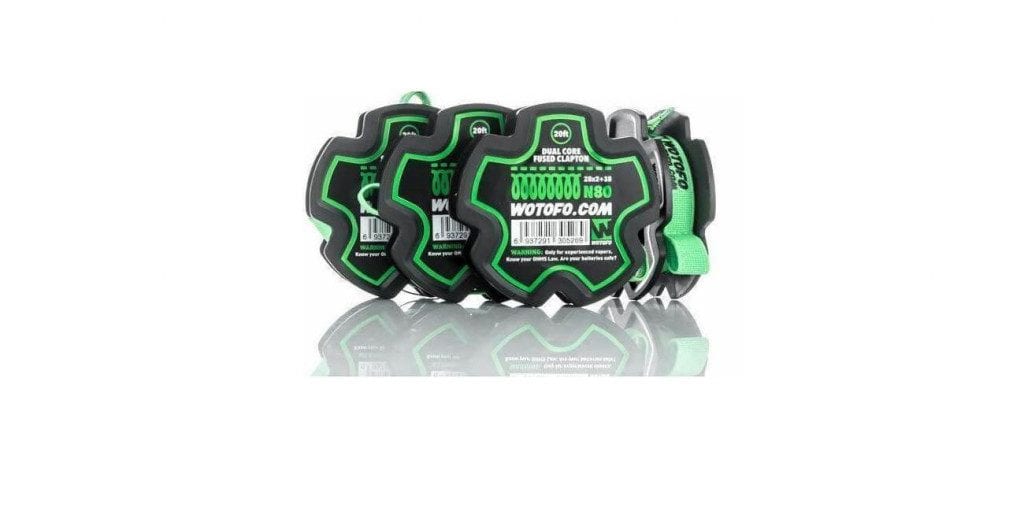 For a limited time only, the Wotofo Specialty Wire Spool is on sale in the Fused Clapton and Dual Core Fused Clapton options right here for only $6.40 using coupon code "FireCoil20"! Tons of other options are also available at slightly higher prices.
The Wotofo Specialty Wire Spool comes with 20 feet of coil wire. In addition, each wire spool comes labeled, which makes it easy to organize. These spools are wrapped in a 5 sided cog like holder, so it's incredibly easy to store and measure how much wire you need for each coil build. Lastly, there are 7 different coil types available and each of them are constructed with N80 wire.
All in all, this is an incredible deal for the Wotofo Specialty Wire Spool! If you are running low on exotic coil wire or want to try some new wires, then this is a deal for you! You can pick up a spool at Fire Vapor for as low as $6.40!
Product Features:
20ft Spool Of Exotic Wire
Each Wire Is Constructed From N80 Wire
Each Spool Comes Labeled
Unique 5 Sided Container
7 Different Coil Types Available

Fused Clapton
Dual Core Fused Clapton
Triple Core Fused Clapton
Quad Core Fused Clapton
Framed Staple Clapton
Juggernaut Coil
Braided Coil