Breazy Memorial Day Sale 2019! 30% Off All E-Liquid + More!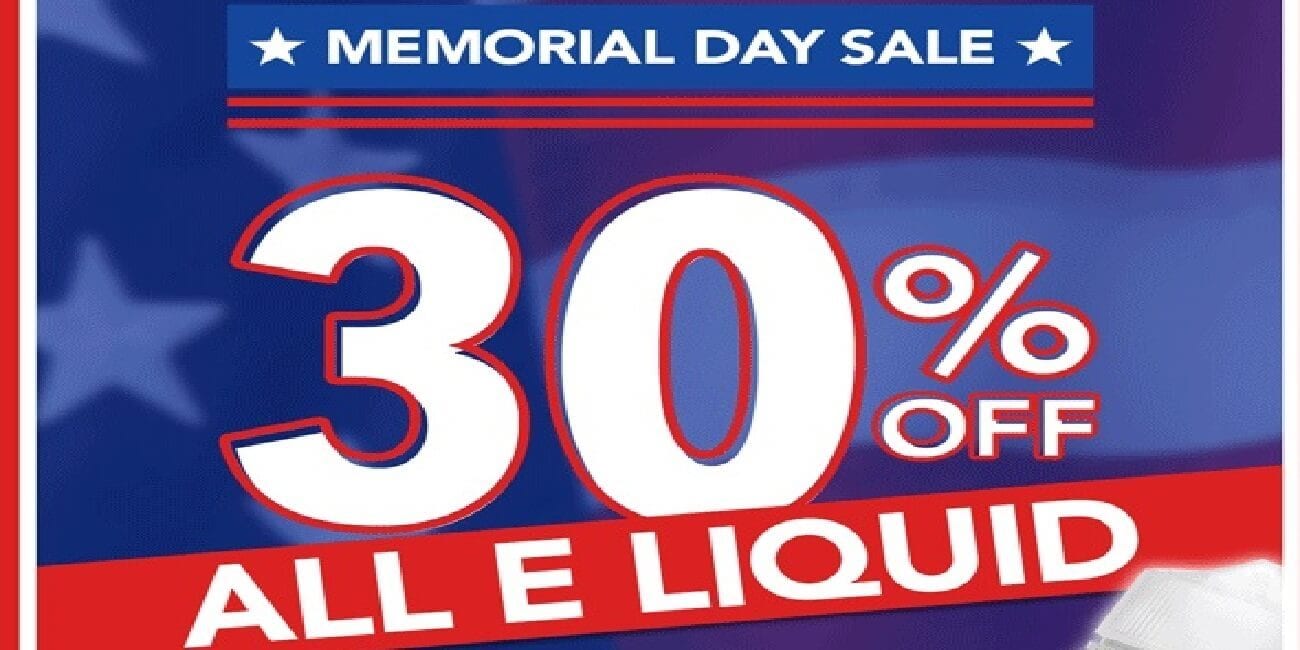 Breazy has started their Memorial Day Sale early this year! Save 30% off all e-liquids using code "SALUTE"! In addition, they're having hardware deals with up to 80% off! Free shipping applies to US orders over $50.
During the Breazy Memorial Day Sale, you can save 30% off all e-liquids on their website! No matter what e-liquid brand you're looking for, they're most likely to stock as they do carry over 1,600 different brands! Not to mention, they have a wide range of bottle sizes, and have a ton of different nicotine salt e-liquids with strengths up to 50mg.
Don't forget to check out their hardware deals as well with discounts ranging up to a whopping 80% off. Some of the brands you'll find are Smok, KangerTech, Wismec, Sigelei and more! We'll list some of the deals available below.
If you're looking to grab some cheap premium vape juice or hardware, then you'll definitely want to check out this sale. This sale is set to end on 5/28/19!
Some Of The Current Deals:
Save 30% off all e-liquids
Over 1,600 Brands Available
Smok Trinity Alpha 25w Pod System $29.99
KangerTech Ranger 200w Kit $56.99
Smok T-Priv 3 300w Box Mod $34.99
Smok Stick Prince Baby Starter Kit $29.99
Sigelei Sibra F & Sobra Mini Starter Kit $19.99
Wismec & MyVapors MyJet Express Kit $9.99