Fuggin Vapor $5 Fuggin Friday Sale!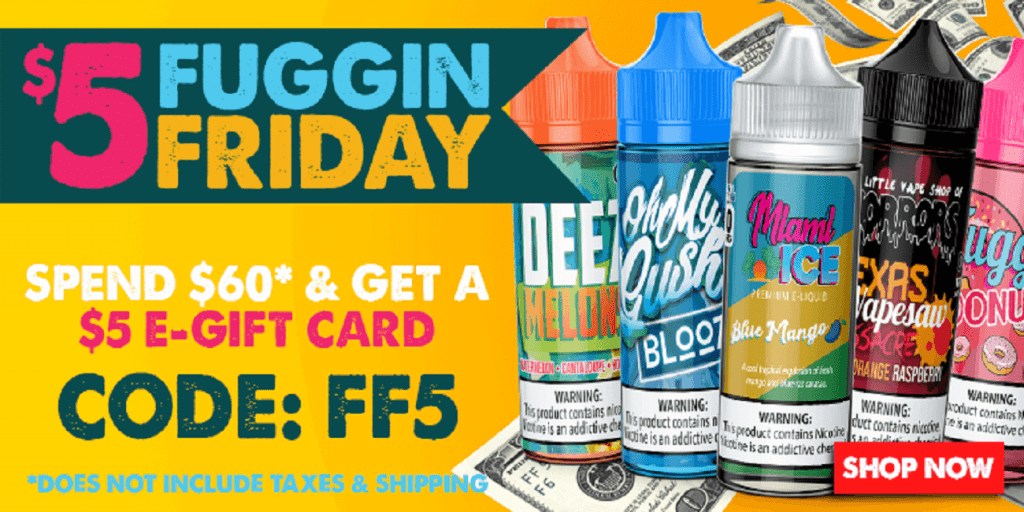 Here's another great weekend sale, this time over at Fuggin Vapor! Save $5 off your order over $60 using the code "FF5"!
During the Fuggin Vapor $5 Friday Sale, you can save $5 off your order when the total if $60 or more. These guys have a ton of different products to shop from including starter kits, pod mods, atomizers, accessories, and more! Be sure to check out their huge selection of vape juice as well! Now, the last thing we recommend checking out is their sales section, where they have massive discounts on a bunch of different products including hardware and premium e-juice.
If you're looking to save a few extra bucks on your order at Fuggin, then this is a perfect deal for you! Just keep in mind that it does expire in just a few days, so take advantage while you can.
Sale Details:
Save $5 off orders $60 and over (excludes taxes & shipping)
Wide Variety of Hardware
Huge Selection of E-Juices & Brands
Amazing Clearance Deals
Limited Time Sale