Tesla XT Mini 220w Starter Kit $76.95 (USA)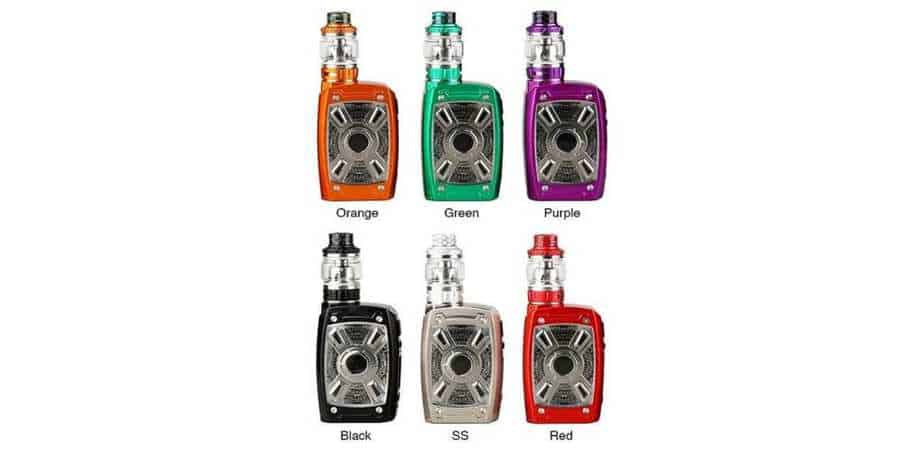 The new Tesla XT Mini Starter Kit is now in stock and on sale in Black and Stainless Steel right here for only $76.95! No coupon code required! The color options Orange, Purple, Green and Red are also available for purchase for an additional $1.00!
The new Tesla XT Mini Starter Kit includes the new Tesla XT Mini Box Mod and the Tallica Mini Sub Ohm Tank! The XT Mod requires two high drain 18650 batteries for operation. In addition, this device has a maximum wattage output of 220w and a minimum firing resistance of 0.1 ohm. The XT Mini Box Mod has temperature control for various wires and also features a TCR mode. There are multiple user modes as well such as Normal, Hard, Soft and Memory Modes.
The Tesla Tallica Mini Sub Ohm Tank has an overall diameter of 28mm, so it will look great on the new XT Box Mod! In addition, this tank has a maximum e-juice capacity of 4ml and features an easy to use top fill design. The Tallica Mini Tank uses the TS-XX Coil Family and includes 2 replacement coils. Lastly, this atomizer features an adjustable bottom airflow design and sports a wide bore drip tip, which is perfect for cloud chasing!
All in all, this is a solid deal for the new Tesla XT Mini Starter Kit! If you're a fan of TeslaCig's previous mods, and looking for a unique looking dual battery vape kit you can cloud chase with, then this is a deal worth checking out! Be sure to check this deal out at Eight Vape for $76.95!
Product Features:
Tesla XT Mini Box Mod

Requires 2 high drain 18650 batteries (Not Included)
Maximum wattage output: 220w
Minimum firing resistance: 0.1 ohm
Temperature Control: Ni, Ti and SS wires
Multiple User Modes

Tesla Tallica Mini Sub Ohm Tank

Overall diameter: 28mm
Maximum e-juice capacity: 4ml
Easy top fill design
TS-XX Coil Family

Includes 2 0.18 ohm coil heads

Adjustable bottom airflow