VooPoo Finic 16 Kit $18.95 (USA)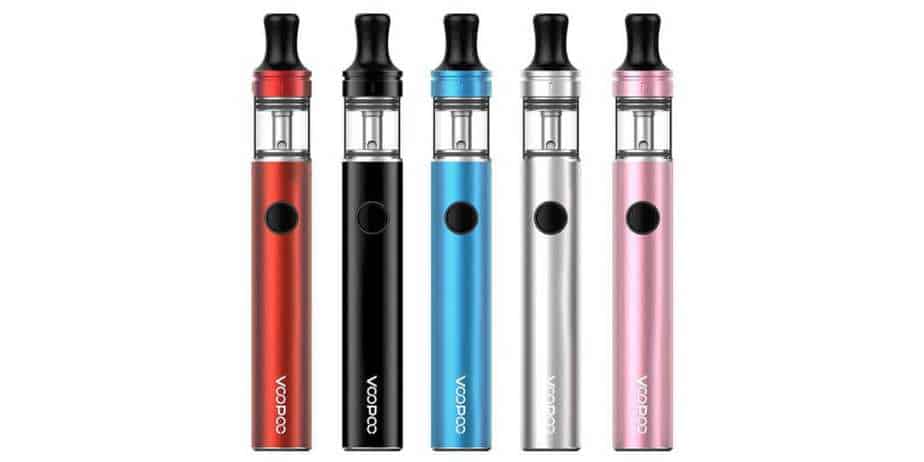 For a limited time only, the new VooPoo Finic 16 Kit is now in stock and on sale right here for only $18.95! No coupon code is required for this discount! The colors available for purchase are Black, Silver, Red, Blue and Pink.
The new VooPoo Finic 16 Kit has a built in 850mAh battery, which can be easily charged using a USB cable. In addition, this device has a maximum wattage output of 12w and is powered by the Gene chip. It does feature a simple one button operation, so it's very easy to use.
The new Finic 16 Starter Kit has a built in tank that holds a maximum e-juice capacity of 2ml. Filling this tank is easy as well due to its top fill system.. Included with this kit are two replacement coil heads, one is the YC-R2 1.2 ohm coil and the other is the YC-C 1.6 ohm coil. Lastly, there is a child safety lock and a LED battery indicator light.
All in all, this is a solid deal for the new VooPoo Finic 16 Kit! If you're looking for a simple and easy to use vape pen for under $20, then this is a deal worth checking out! You can find this kit at Eight Vape for only $18.95!
Product Features:
Internal 850mAh Battery
Powered By The Gene Chip
Maximum Wattage Output: 12w
Maximum E-Juice Capacity: 2ml
Top Fill Design
YC Coil Family

Includes 2 Replacement Coil Heads

Large Fire Button
Child Safety Lock