FRYD E-Liquid Sale! 60ml $6.79!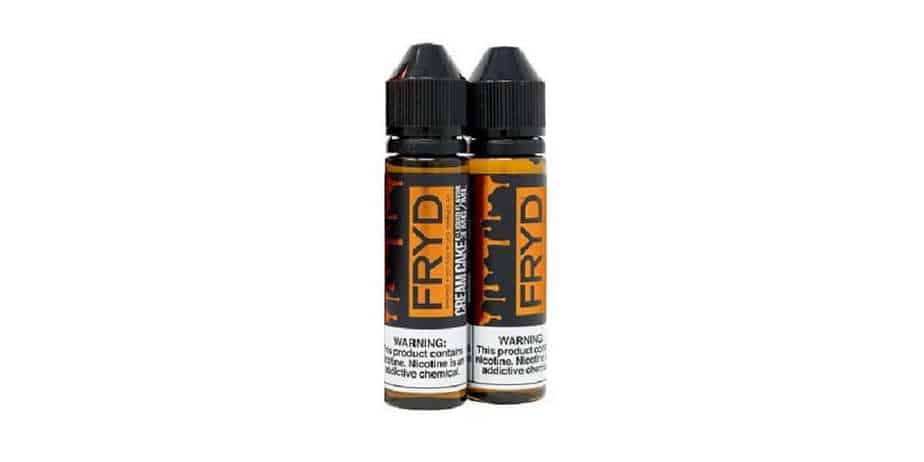 For a limited time only, the FRYD E-Liquid is now on sale right here where you can get a 60ml bottle for only $6.79 using coupon code "SAS15"!
During the FRYD E-Liquid Sale, you can get 60ml bottle for only $6.79 using the provided coupon code! The FRYD E-Liquid line consists of 4 different flavors which are Banana, Cream Cookie, Ice Cream and Cream Cake. Each of these flavors come in a 60ml Chubby Gorilla Bottle, making it easy to travel and drip with! The nicotine strengths available for each flavor is 3mg and 6mg. Lastly, the full flavor descriptions will be posted below for your convenience!
All in all, this is a excellent e-juice sale! If you're looking to try out some premium dessert flavors for cheap, then this is a deal you cannot miss! Make sure to check out this deal at Ejuice Connect where you can get a 60ml bottle for only $6.79!
​Coupon Code: SAS15
E-Juice Sale Details:
60ml Bottle Sizes
Chubby Gorilla Bottles
Nicotine Strengths Available: 3mg and 6mg
4 Different Flavors:

Banana: is like a deep-fried golden banana slices with butterscotch, buttery cream and crunchy graham crackers. A decadent caramelized fried banana
Cream Cookie: This scrumptious chocolate cream cookie ejuice flavor is right out of the state fair and definitely blue ribbon worthy! Bonus... you can enjoy vaping this guilt free taste treat without all the calories Grab one today!
Ice Cream: takes sweet creamy vanilla ice cream and adds a the taste of deep fried goodness to this impossibly decadent dessert vape. You can fry anything right? Imagine how sumptuously rich and delicious this dessert vapor tastes with it's sweet vanilla base and silky smooth finish.
Cream Cake: Golden sweet little snack cakes filled with sweet vanilla cream and all fried up for a dessert vapor that will make your tastebuds deliriously happy from the moment your inhale. Grab one today!