Vaporesso Renova Zero Pod System $18.00 (USA)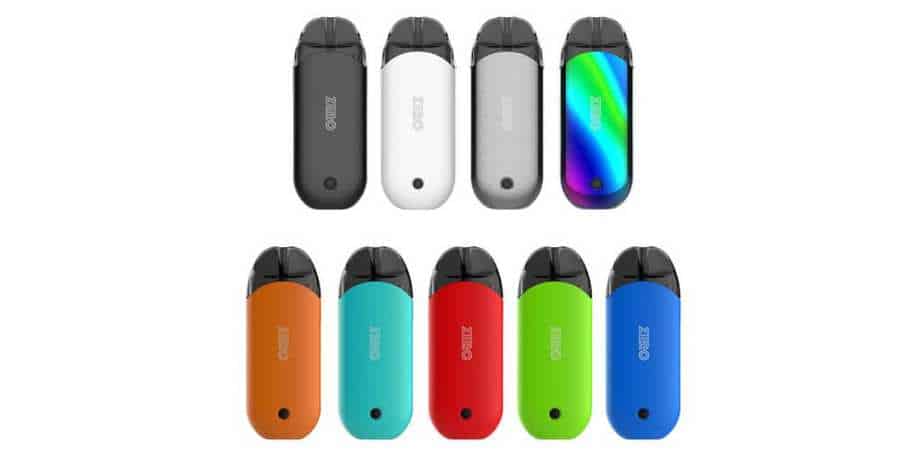 For a limited time only, the Vaporesso Renova Zero Pod System is on sale right here for only $18.00 using coupon code "VC10"! There are a ton of different color options available. Free shipping applies to US orders over $49.
The Vaporesso Renova Zero Pod System has a built in 650mAh battery and is powered by the OMNI Board Mini Chip. In addition, this device uses a direct voltage output mode and is constructed out of zinc alloy material. There are multiple safety features built into this pod device.
The Renova Zero Pod System includes 1 refillable pod, and it does have a maximum e-juice capacity of 1.9ml. This pod uses a push to fill design, which makes it quick and easy to fill. Furthermore, this device has a LED battery indicator light, making it easy to see the state of battery life. Lastly, you can turn the pod on and off by using the small button on the front of the device.
All in all, this is a solid deal for the Vaporesso Renova Pod System! This is a great performing pod system that's incredibly easy to fill. It's a perfect device for both the beginner and advanced vaper. You can pick this pod up at VaporDNA for only $18.00.
Product Features:
Internal 650mAh battery
Zinc alloy construction
Powered by the Omni Board Mini Chip
Direct voltage output mode
Maximum e-juice capacity: 1.9ml
Includes 1 refillable pod
Easy to fill
LED battery indicator light
On and Off button
Compact design
Multiple safety features