IJoy Diamond VPC Starter Kit $17.99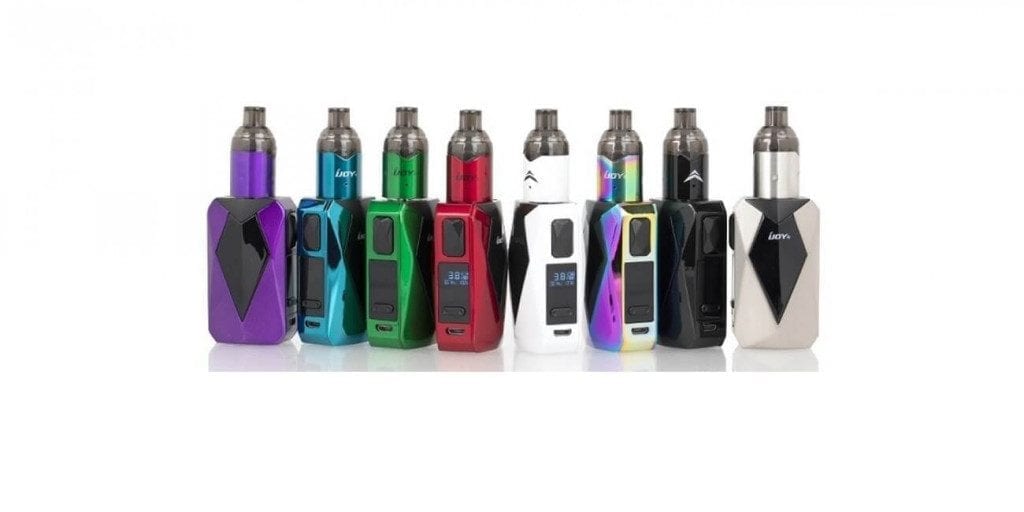 For a limited time only, the Ijoy Diamond VPC Starter Kit is on sale right here for only $17.99 using coupon code "vapingcheap10"! The color currently available is Orange. Free shipping applies to most orders over $30. Remember to log into your 3Avape account for an additional discount.
The Ijoy Diamond VPC Starter Kit includes the Diamond Bae Mod and the Ijoy VPC Unipod. The Diamond Bae Mod has an internal 1400mAh battery, which can be charged using a USB cable.
In addition, there is a maximum wattage output of 45w and a minimum firing resistance of 0.05 ohm. There are 3 different preset modes you can cycle through, one is Juul Mode, another is Myle Mode and the last is Juno Mode. The Diamond Bae Mod has a large display screen and multiple safety modes.
The Ijoy VPC Unipod has an overall diameter of 19mm, In addition, this atomizer has a maximum e-juice capacity of 2ml. It supports a maximum wattage of 15w and is designed for nic salt e-liquid. There is a fixed airflow design as well. Lastly, The VPC Atomizer has a gold plated 510 connection pin.
All in all, this is an incredible deal for the Ijoy Diamond VPC Starter Kit! Here's another deal on a unique starter kit for under $20. If you're a fan of nic salt or higher nicotine e-liquids, then you might wanna grab this kit. You can grab this kit at 3AVape for only $17.99.
Coupon Code: vapingcheap10
Product Features:
Ijoy Diamond Bae Mod

Internal 1400mAh battery
Maximum wattage output: 45w
Three User Modes: Juul, Myle and Juno
Large display screen
Multiple safety features

Ijoy VPC Unipod

Overall diameter: 19mm
Maximum e-juice capacity: 2ml
Rated for 15w
Made for nic salt e-juice
Fixed airflow design
Gold plated 510 connection pin