Joyetech BatPack Starter Kit $13.50 (USA)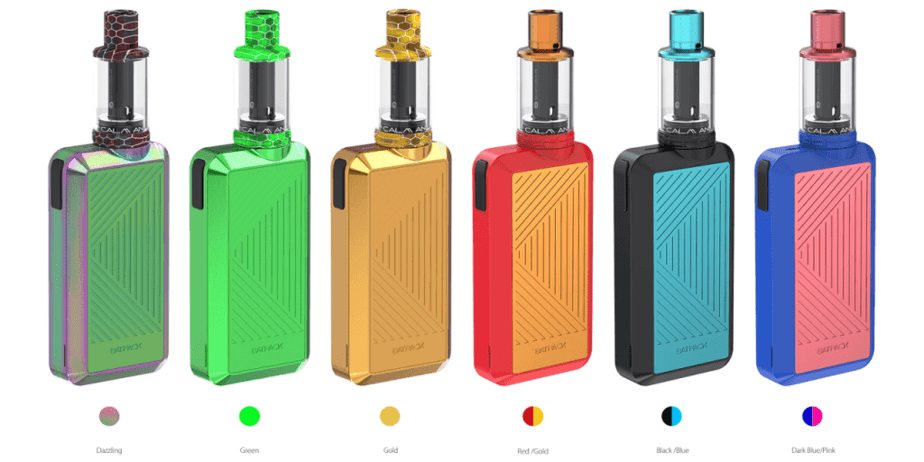 For a limited time only, the Joyetech BatPack Starter Kit is on sale right here for only $13.50 using coupon code "Save10"! Free shipping applies to US orders over $50. The colors available for purchase are Gold, Red/Gold, Green, Dazzle and a few others.
The Joyetech BatPack Starter Kit includes the BatPack Mod and the Eco D16 Tank. The BatPack Mod is the first mod to require two Double A batteries, which are included. In addition, this device has a maximum voltage output of 1.85v, which is constant. This mod is very compact, and does sport a firing button on the side.
The Joyetech Eco D16 Tank has an overall diameter of 16mm. In addition, this sub ohm tank has a maximum e-juice capacity of 2ml and can be filled using a threaded top fill design. Included in this kit, you do receive two 0.5ohm BFHN replacement coil heads. Lastly, the Eco D16 Tank has a restricted top airflow design, perfect for MTL vaping.
All in all, this is a solid deal for the Joyetech BatPack Starter Kit! If you are searching for a new unique vape kit that's incredibly small and easy to use, then this is a deal for you! You can check this deal out at Breazy for only $13.50.
Product Features:
Joyetech BatPack Mod

Requires 2 Double A Batteries (Included)
Maximum Voltage Output: 1.85v
Constant Voltage
Compact Mod
Single Fire Button

Joyetech Eco D16 Tank

Overall Diameter: 16mm
Maximum E-Juice Capacity: 2ml
Threaded Top Fill
Includes 2 0.5ohm BHFN Coils
Restricted Top Airflow
Can Only Be Used With The BatPack Mod