Blitz Ghoul BF RDA $11.95 (USA)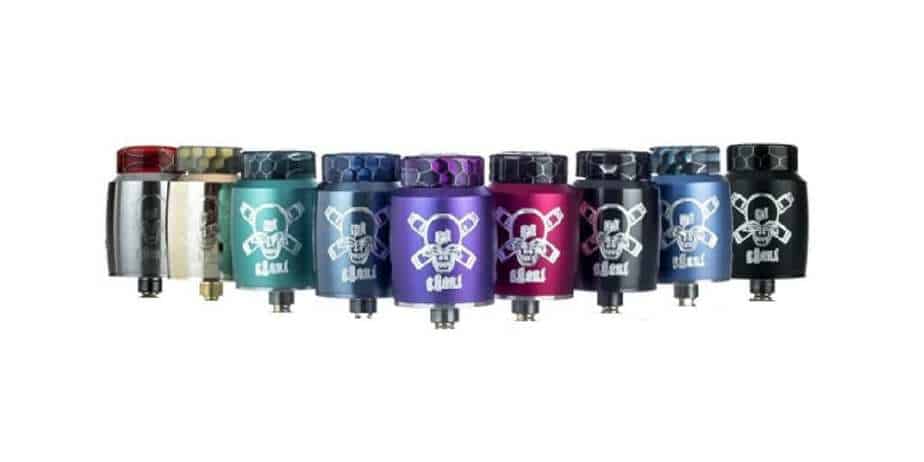 For a limited time only, the Blitz Ghoul BF RDA is now on sale right here for only $11.95! No coupon code required! Free shipping applies to US orders over $50. The color currently available is Stainless Steel.
The Blitz Ghoul BF RDA has an overall diameter of 22mm, so it will look great on most box mods and squonk mods you attach it to. In addition, this atomizer has a 9mm juice well, allowing more room for cotton and e-liquid, which is perfect for squonking. This RDA is primarily constructed out of stainless steel material and includes 2 wide bore drip tips.
The Blitz Ghoul BF RDA features a ceramic clamp style build deck, making coil installing easy! This build deck supports single coils only, but there's a ton of room, so you can fit all of your exotic coils. This RDA features adjustable side airflow, and due to its design, it's very hard to leak. Lastly, the Blitz Ghoul BF RDA includes both a gold plated 510 connection and a bottom feed pin!
All in all, this is a excellent deal for the Blitz Ghoul BF RDA! If you're looking for a new single coil squonking RDA for cheap, then this is a deal you cannot miss! Make sure to check out this deal at MyVpro for only $11.95!
Product Features:
Overall Diameter: 22mm
9mm Juice Well
Ceramic Clamp Style Build Deck
Adjustable Side Airflow
Gold Plated 510 Connection
Bottom Feed Pin Included
Includes two 810 wide bore drip tips