Horizon Falcon Replacement Coils Sale! 3 Pack Only $7.99!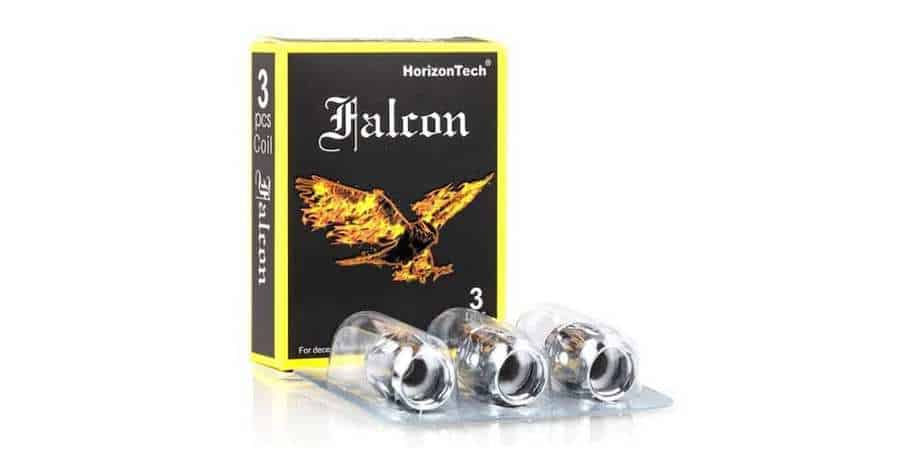 For a limited time only, the Horizon Falcon Coils 3 Pack is on sale right here for only $7.99! No coupon code required! Free shipping applies to US orders over $39.99! The M3 Triple Mesh Coil Option is also available for an additional $12.99!
The Horizon Falcon Coils are compatible with the Horizon Falcon Sub Ohm Tanks only. There are 4 different coil options available which are the F1 Coils, the M1 Mesh Coils, the M2 Mesh Coils and the M3 Triple Mesh Coils.
The resistance of each coil option will be provided down below. In addition, each coil pack includes 3 replacement coil heads. Lastly, each coil is made with organic cotton and wood pulp, so they'll not only last long, but provide excellent flavor production!
All in all, this is an incredible deal for the Horizon Falcon Coils 3 Pack! If you are a fan of the Horizon Falcon Tanks and need to stock up on some extra coil heads for cheap, then this is a deal you cannot miss! Be sure to check this deal out at VapeWild for only $7.99!
Compatible With The Horizon Falcon Tanks Only
Each Pack Includes 3 Replacement Coils
Made With Organic Cotton and Wood Pulp
4 Different Coil Options:

F1 Coils
M1 Coils
M2 Coils
M3 Triple Mesh Coils