Joyetech Espion Silk Starter Kit $31.46 (USA)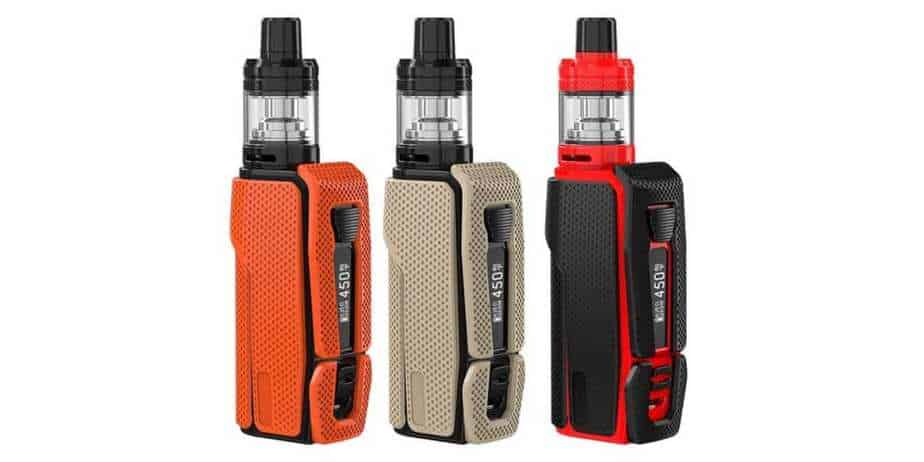 For a limited time only, the Joyetech Espion Silk Starter Kit is on sale right here for only $31.46 using coupon code "VAPINGCHEAP". The colors available for purchase are Orange, Black and Brown.
The Joyetech Espion Silk Kit includes the Espion Silk Mod and the Joyetech NotchCore Tank. The Silk Mod has a built in 2800mAh battery and is powered by a Joyetech 80w Chip. In addition, this device has a maximum wattage output of 80w and is primarily constructed out of hypoallergenic material, which gives it a grip like feel. There are various user modes available such as TC, Power, TCR and Bypass.
The Joyetech NotchCore Tank is primarily constructed out of stainless steel material and pyrex glass. In addition, this tank has an overall diameter of 22mm, which makes it look great on mods like the Espion Silk. It has a maximum e-juice capacity of 2.5ml and can be filled using the sliding top fill design. This tank uses a Notch Coil System and includes 5 notch coils. Lastly, there is an adjustable bottom airflow design, which can easily turn by rotating the base of the tank.
All in all, this is an excellent deal for the Joyetech Espion Silk Kit! If you're looking for a compact starter kit for around the $30 range, then definitely check out this deal. You can grab this vape kit at Fire Vapor for only $31.46!
Product Features:
Joyetech Espion Silk Mod

Internal 2800mAh battery
Maximum wattage output: 80w
Powered by a Joyetech 80w Chip
Temperature Control, TCR, Power and Bypass Modes
Large OLED display screen
Hypoallergenic material

Joyetech NotchCore Tank

Overall diameter: 22mm
Maximum e-juice capacity: 2.5ml
Sliding top fill design
Notch Coil System
Adjustable bottom airflow