Breazy Daylight Savings Sale! 40% OFF Best Sellers!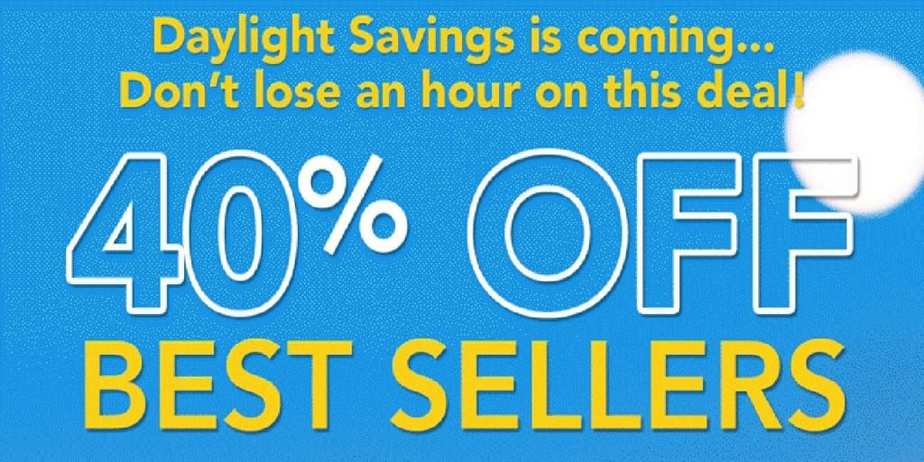 For a limited time only, Breazy is having their Daylight Savings Sale right here where you can save 40% off best sellers using coupon code "SAVINGS"! Free shipping applies to US orders over $50. This sale does end 3/10/19.
During the Breazy Daylight Savings Sale, you can save 40% off best sellers using the coupon code provided! To make this deal even better, they offer free shipping on US orders over $50. Not to mention, they have tons of hardware deals available!
This store sale includes a wide selection of premium e-juice brands and hardware brands such as Food Fighter, Uwell, Jimmy The Juice Man, Coastal Clouds, Vaporesso, Solace, Zonk, Aspire and more! Breazy carries a wide variety of bottle sizes, nicotine strengths and flavors, so you can find almost anything you're looking for!
Some of the current deals are the Uwell Hypercar Kit for $19.99, Fundamental Mission Particle Starter Kit for $4.99, Pebz 100ml for $11.99, HQD Comma Pod System for $14.99, Yami Vapor 100ml for $14.99, The One 100ml for $11.99 and tons more will be listed below.
All in all, this is an excellent store sale! If you are looking to pick up some of the best selling vape gear or premium e-juice for cheap, then this is a deal you definitely cannot miss! You can grab all of the deals listed below at Breazy!
Some Of The Current Deals:
Uwell Hypercar Kit $19.99
Food Fighter 60ml $11.99
Food Fighter 30ml Sale $8.99
Jimmy The Juice Man 120ml $14.99
Juice Roll Upz Twin Pack 120 $11.99
Solace Black Salt 30ml $11.39
The One 100ml $11.99
TWST Salt E-Liquid 60ml $11.99
Pebz 100ml $11.99
Yami Vapor 100ml $14.99
Yami Vapor Salts 30ml $11.99
Coastal Clouds Salts 30ml $8.99
The Ripe Collection 100ml $10.19
Zonk 100ml $11.99
Mr. Freeze 100ml $11.39
Vandy Vape Pulse 24 BF Squonk Kit $19.99
Fundamental Particle Mission Starter Kit $4.99
Aspire Quad-Flex Power Pack RDA $9.99
HQD Comma Pod System $14.99
Vaporesso Tarot Baby 85w Starter Kit $29.99
And Much More!