Purge Mods Redeemer Squonk Kit $170.96 (USA)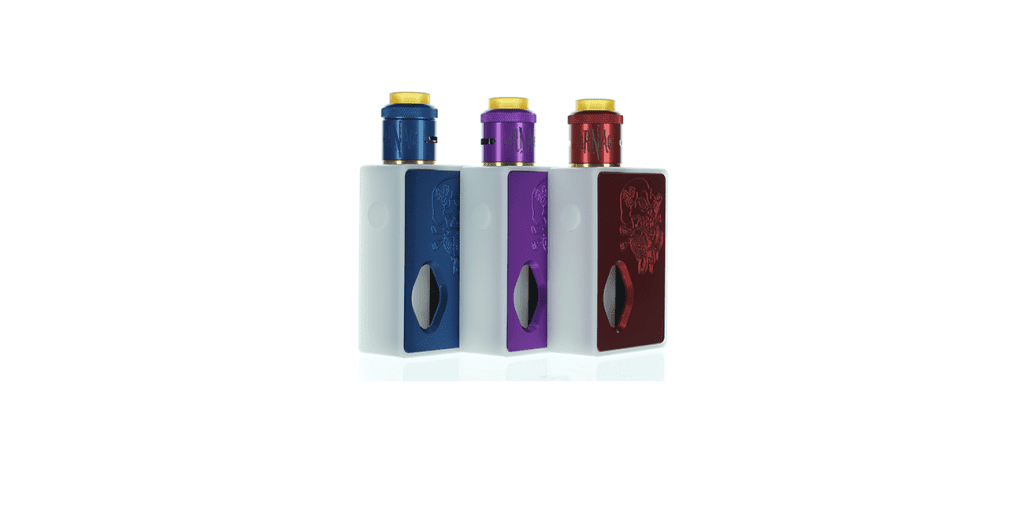 For a limited time only, the Purge Mods Redeemer Squonk Kit is on sale right here for only $170.96 using coupon code "vapingcheap"! The colors available for purchase are Blue, Purple and Red.
The Purge Mods Redeemer Squonk Kit includes the Redeemer Squonk Mod and Carnage RDA. This box mod is primarily constructed out of delrin and aluminum, so it is quite durable. In addition, the door panel has a large engraving of a skull.. Included with this kit is a large 8.5ml squonk bottle and a 15ml refill bottle. Remember that this is a mechanical device and it is highly recommended to have knowledge of Ohms Law and Battery Safety. The Redeemer does use a 20700 or 18650 battery.
The Purge Mods Carnage RDA sports an overall diameter of 25mm, so it will pair nicely with the Redeemer. In addition, it does have a deep juice well, allowing more room for wick and e-juice. This atomizer has an easy to work on two post build deck. Lastly, it does feature an adjustable side airflow design and includes a wide bore heat resistant drip tip.
All in all, this is an excellent deal for the Purge Mods Redeemer Squonk Kit! If you are looking to score a new high end squonk mod and rda for under $200, then this is a deal for you! You can pick this kit up at Fire Vapor for only $170.96!
Product Features:
Purge Mods Redeemer Squonk Mod

Requires a single 20700 or 18650 battery (Not Included)
Delrin and Aluminum Construction
Large Skull Engraving On The Door
Includes A 8.5ml Squonk Bottle
Mechanical Squonk Mod
Ultem Bottle Housing

Purge Mods Carnage RDA

Overall Diameter: 25mm
Deep Juice Well
Two Post Build Deck
Adjustable Side Airflow
Copper 510 Pin
Silver Plated Squonk Pin