Vandy Vape Widowmaker RDA $22.44 + FS!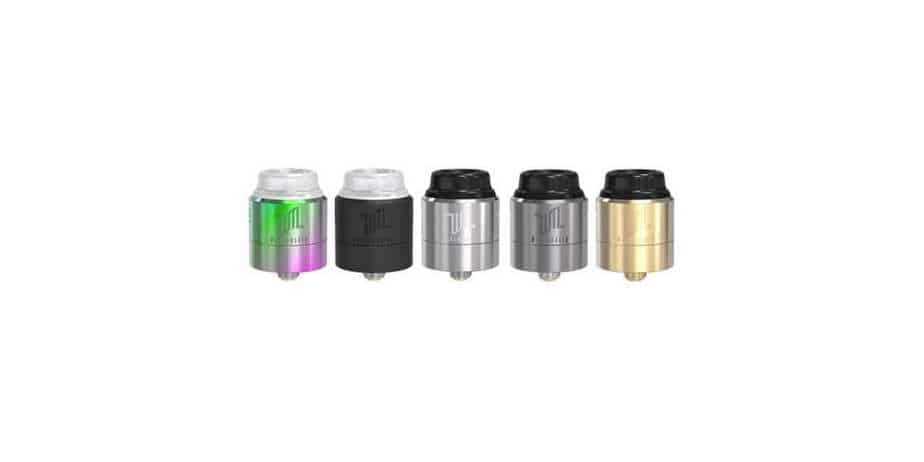 Rebuildable Dripping Atomizer
For a limited time only, the new Vandy Vape Widowmaker RDA is now on sale in Stainless Steel right here for only $22.44! No coupon code required! Be sure to log into your 3FVape account for a discount! Free shipping is included with this purchase! Other color options are also available for only $24.08!
The new Vandy Vape Widowmaker RDA has an overall diameter of 24mm, so it will look great on most devices! In addition, this RDA includes 3 different top caps and 2 wide bore drip tips. This atomizer is primarily constructed out of stainless steel material and has the logo engraved on the front.
The Vandy Vape Widowmaker RDA sports a postless build deck, making it easy to build on! Furthermore, this RDA has adjustable side airflow, and each top cap provides different airflow options, allowing you to fine tune the draw easily. Lastly, the Widowmaker RDA supports both single and dual coil builds, and it does include a squonk pin!
All in all, this is an excellent deal for the new Vandy Vape Widowmaker RDA! If you are searching for a new RDA that offers multiple build and airflow options, then this is a deal you cannot miss! Be sure to check this deal out at 3FVape for only $22.44!
Product Features:
Overall diameter: 24mm
Postless build deck
Adjustable airflow
Includes 3 top caps

Each top cap provides a different airflow style

Single and Dual Coil Builds
Includes 2 drip tips
Stainless steel construction
Comes with a squonk pin