Vandy Vape Govad RTA $18.00 (USA)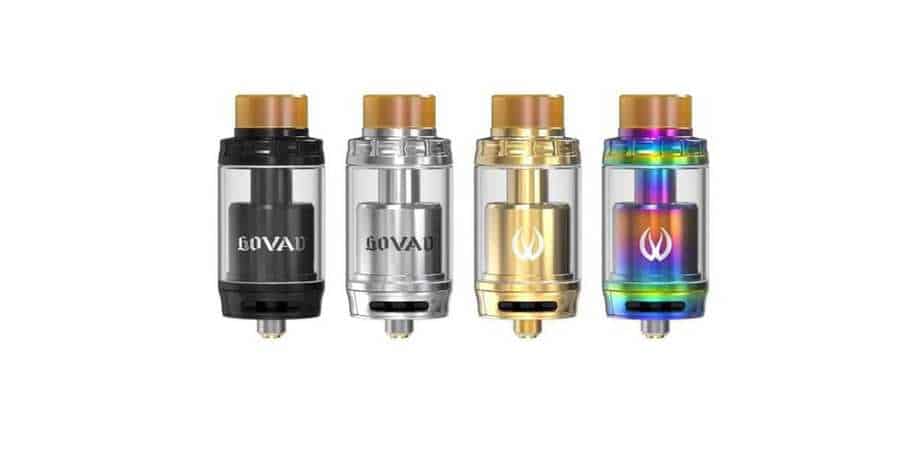 For a limited time only, the Vandy Vape Govad RTA is on sale right here for only $18.00 using coupon code "Save10"! Free shipping applies to US orders over $50. The colors available for purchase are Rainbow and Gold.
The Vandy Vape Govad RTA sports an overall diameter of 23.7mm, so it looks great on most mods avaialable today. In addition, this tank has a maximum e-juice capacity of 2ml/4ml and includes a tank reducer, that can be removed when you want the 4ml capacity. This atomizer is primarily constructed out of stainless steel and glass.
The Govad RTA has a gold plated 2 post clamp style build deck, making it easy to install your single coil build. It does have an adjustable bottom airflow design, which can be adjusted by simply twisting the base. Lastly, included with this tank is 2 wide bore drip tips, one ultem and one delrin.
All in all, this is a solid deal for the Vandy Vape Govad RTA! If you're looking for a solid performing single coil RTA, then this is a deal for you. You can grab this rebuildable tank atomizer at Breazy for only $18.00!
Product Features:
Overall diameter: 23.7mm
Maximum e-juice capacity: 2ml/4ml
Top Fill Design
2 post clamp style build deck
Adjustable bottom airflow
Stainless steel construction