Om Vapors July 4th Sale EXTENDED! 120mls $6.99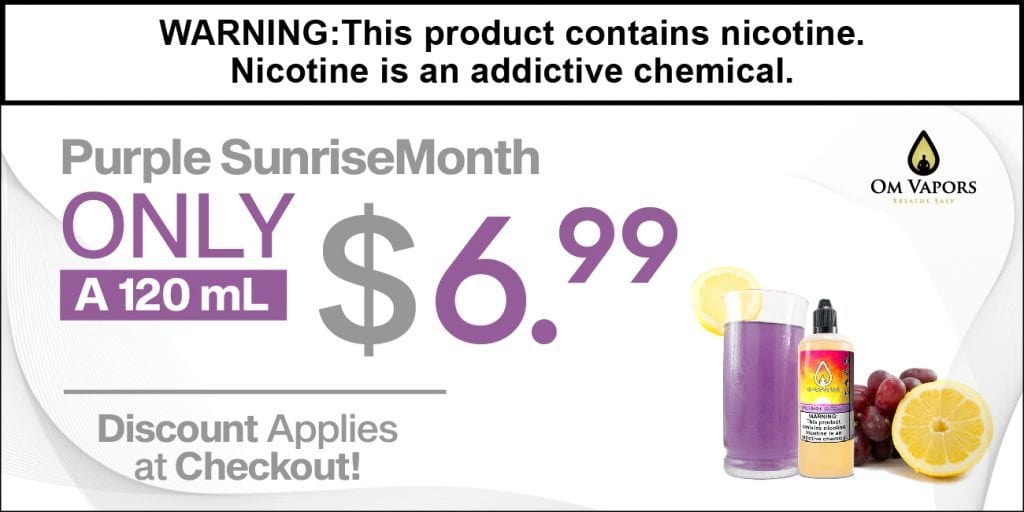 Om Vapors have extended their July 4th sale for 2019! Don't miss out on 120ml bottles for only $6.99 and nic salt bottles are only $1.99! No code is needed, this discount automatically applies in your cart.
During the July 4th Sale, you can get 120ml bottles of vape juice for just under 7 bucks! This sale not only includes the flavors from Om Vapors, but Umba Vape as well! There's nearly 70 unique gourmet flavors available! In addition, each flavor is available in nicotine strengths up to 6mg available. Lastly, each flavor does have a high VG blend, so you'll get plenty of clouds and flavor!
If you're looking to get some e-juice at cheap prices, then this is the perfect deal for you! At under $7 a 120ml bottle, you can stock up for months without breaking the bank! Don't forget to check out their new re-released flavors!
Sale Details:
All 120ml Bottles $6.99
Includes Om Vapors & Umba
Nearly 70 Flavor Options
Nicotine Strengths: 0mg, 1.5mg, 3mg, 6mg
High VG Blends (70VG/30PG or 75VG/25PG)
Limited Time Deal