Smok Nord AIO 22 Kit $19.95 (USA)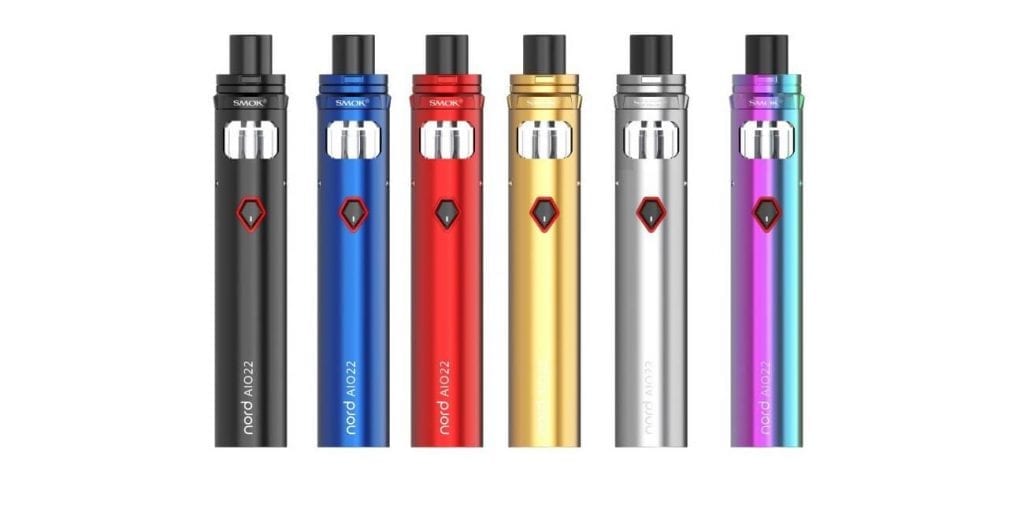 For a limited time only, the Smok Nord AIO 22 Kit is now in stock and on sale for only $19.95! No code needed! There are various color options available including stainless steel, Black, Blue, Red and more!
The Smok Nord AIO 22 Kit has a built in 2000mAh battery, that can be charged via USB cable. In addition, this device has a pen-like design, which not only makes it easy to use and hold, but great for on the go. This mod has multiple safety features and an intelligent LED indicator. This device has a maximum wattage output of 30w as well.
The Smok Nord AIO 22 Kit has a built in 3.5ml tank that has a sliding top fill design. Furthermore, this tank uses the Smok Nord Coil Heads and includes a Smok Nord Regular Coil and a Smok Nord Mesh 0.6 ohm! Lastly, this kit has a large single firing button.
All in all, this is a excellent deal for the Smok Nord Aio 22 Kit! If you're a fan of the original Nord, but prefer a vape pen style device, then this is a deal definitely worth checking out! The flavor from these mesh coils are amazing from our experience with them.
Product Features:
Built in 2000mAh battery
Maximum Wattage Output: 30w
Built in tank
Maximum e-juice capacity: 2ml
Top fill design
Includes Smok Nord Regular Coil and Mesh Coil
LED Indicator
Single fire button