Amplevape Mace RDA $13.45 (USA)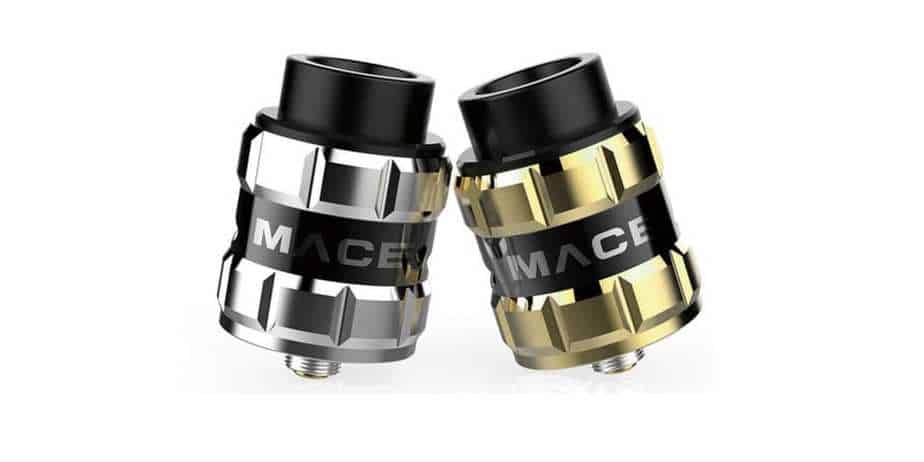 For a limited time only, the Amplevape Mace RDA is on sale right here for only $13.45 using coupon code "MFS10". Remember to log into your MyFreedomSmokes Account to use the discount code. The colors available for purchase are Gold and Stainless Steel. Free shipping applies to US orders over $75.
The Amplevape Mace RDA is primarily constructed out of stainless steel material and includes a wide bore drip tip. In addition, this atomizer has an overall diameter of 24mm.
The Mace RDA sports a 2 post clamp style build deck, making it easy to install your dual coil builds. Furthermore, this atomizer has an adjustable side airflow design. Lastly, there is a gold plated 510 connection pin and gold plated BF pin included in the box or preinstalled.
All in all, this is a solid deal for the Amplevape Mace RDA! If you're looking for a simple and easy to use RDA that you can squonk or drip with, then this is a deal worth checking out for sure. If you are interested in this atomizer you can find it at MyFreedomSmokes for only $13.45.
Product Features:
Overall Diameter: 24mm
2 Post Build Deck
Adjustable Side Airflow
Stainless Steel Construction
Wide Bore Drip Tip
Large Logo
Includes A Gold Plated 510 Connection Pin
Includes A Gold Plated BF/Squonk Pin