Ecig-City Smokin' Spring Sale! Save Up To 50%!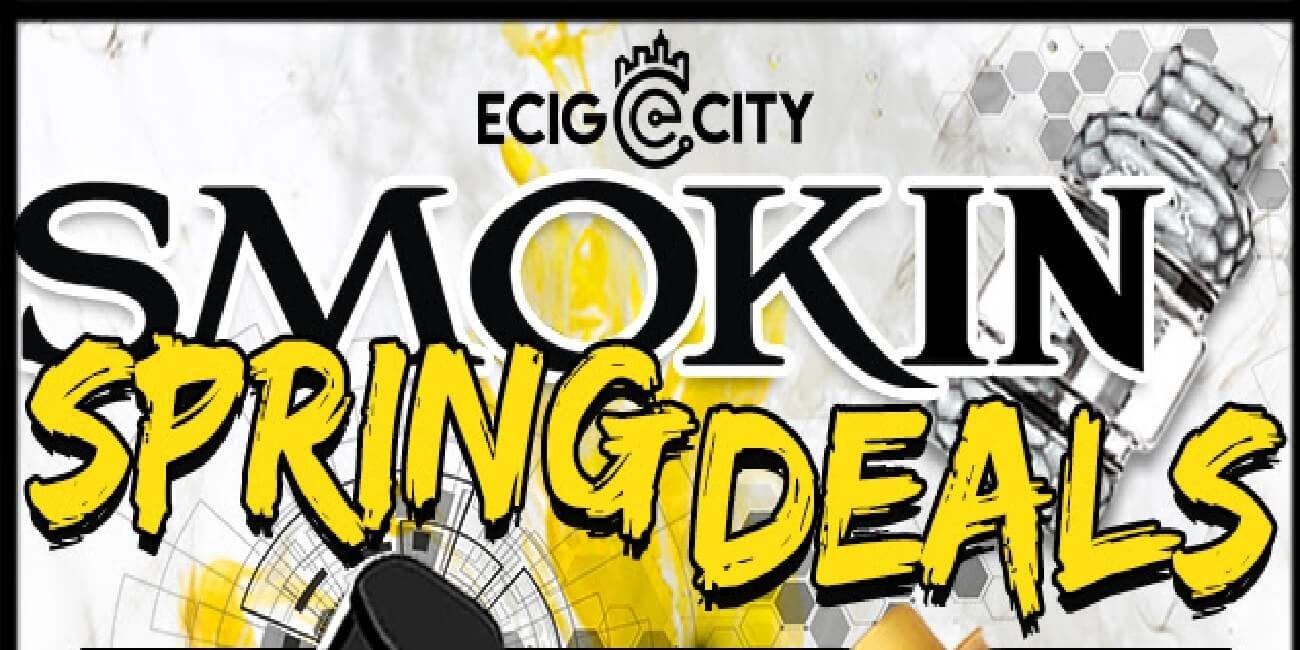 Ecig-City is having an amazing sale where you can save up to 50% off select products from brands such as Smok, Sigelei, DotMod, Vandy Vape and more! No code is needed to get any of the deals, and free shipping applies to US orders over $50.
During the Ecig City Smokin' Spring Sale, you can on various products including pod systems, vape starter kits and atomizers! They currently have deals as low as only $9.99! We'll list some of the deals available down below.
All in all, this is an amazing store sale. If you're looking to grab a new vape kit or pod vape for cheap, then you won't wanna miss out on this deal.
Some Of The Current Deals:
Smok Nord Pod Kit $21.99
Smok Mag Grip 100w Kit $46.99
DotMod DotRDA24 $19.99
Smok Alien 220w Kit $37.99
Smok Rolo Badge Pod System $14.99
Smok TFV12 Baby Prince Tank $17.99
Vandy Vape Pulse 24 BF RDA $9.99
Smok Devilkin 225w Kit $39.99
Smok Novo Kit $15.99
Smok Resa Prince Sub Ohm Tank $19.99
Smok Creature V2 Species Kit 230w Touchscreen $47.99