Fasttech New Year Sale! 10% Off Sitewide!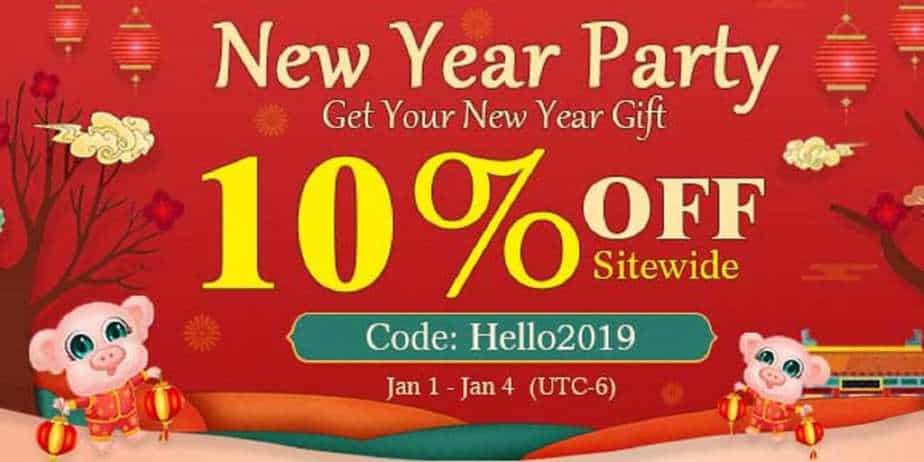 Store Sale!
For a limited time only, Fasttech is having their New Year Sale right here where you can save 10% off sitewide using coupon code "Hello2019"! Free shipping applies to most, if not all orders! This sale ends 1/4/19!
During the Fasttech New Year Sale, you can save 10% off sitewide using the coupon code provided! To make this deal even better, they offer free shipping on most orders! Fasttech carries thousands of vape products such as Starter Kits, Box Mods, Tanks, Mech Mods, RDAs and more! They also have a selection of products for under $3, so if you're looking for some cheap items to grab, then be sure to check that out!
Some of the brands included in this sale are Uwell, Steam Crave, Vandy Vape, VooPoo, Joyetech and tons more! Lastly, you can also shop from a ton of vape accessories such as wicks/wire, drip tips, bottles, squonk bottles, top caps and more!
All in all, this is an excellent store sale! If you are searching for new vape accessories such as drip tips or top caps for your favorite atomizers or looking for new cheap vape gear, then this is a deal worth checking out! Be sure to check this deal out at Fasttech, where you can save 10% off sitewide!
Coupon Code: Hello2019
Some Of The Current Deals:
Save 10% Off Sitewide using coupon code "Hello2019"
Free shipping on most orders
Wide selection of vape gear
Tons of accessories
Deals under $3
Sale Ends 1/4/19