Flawless Vape Shop New Year Sale! 15% OFF Sitewide!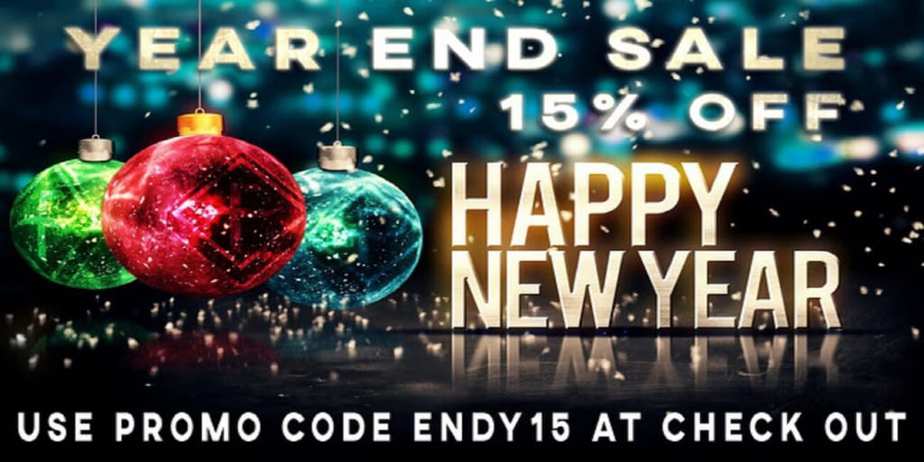 Store Sale
For a limited time only, Flawless Vape Shop is having their New Years Sale right here where you can save 15% OFF sitewide using coupon code "ENDY15"! Free shipping applies to US orders over $50.
During the Flawless Vape Shop New Years Sale, you can save 15% OFF sitewide using the provided coupon code! In addition, Flawless Vape Shop has a wide range of vape hardware available such as starter kits, mods, tanks and so much more! They also have a variety of Flawless gear as well including their DNA250 box mod!
They have tons of different premium e-liquid brands to shop from as well including their new OG line! With this sale you can stock up on some of your favorite e-juices from Flawless or other premium brands. Lastly, Flawless vape shop does have a wide range of salt nicotine e-juice available, which is great for you vapers who enjoy vaping on pod systems! 
All in all, this is a excellent store sale! If you're looking to grab some of Flawless' newest releases plus grab some other brands at discounted prices, then this is a deal definitely worth checking out! Make sure to check out this deal at Flawless Vape Shop where you can save 15% OFF sitewide! Remember, this sale is for a limited time only and ends soon!
Coupon Code: ENDY15 (Excludes Bundles)
Some of The Current Deals:
Candy King Sour Worms 100ml $11.90
Fresa Melon 120ml $3.40
Flawless Merge 120ml $13.09
Sadboy Pumpkin Cookie 100ml $11.90
Anarchist Pink Lemonade 100ml $13.09
Smoking Vapor Mi-Pod Replacement Pod 2 Pack $6.80
Uwell Crown 3 Replacement Coil 4 Pack $14.45
Smok SLM Starter Kit $15.30
Augvape/Tuglyfe Pod Starter Kit $21.25
Smok Grip Starter Kit $55.25
Justfog Minifit Pod Starter Kit $21.25
And Much More!