Breazy New Year Sale! 30% Off ALL E-Liquids!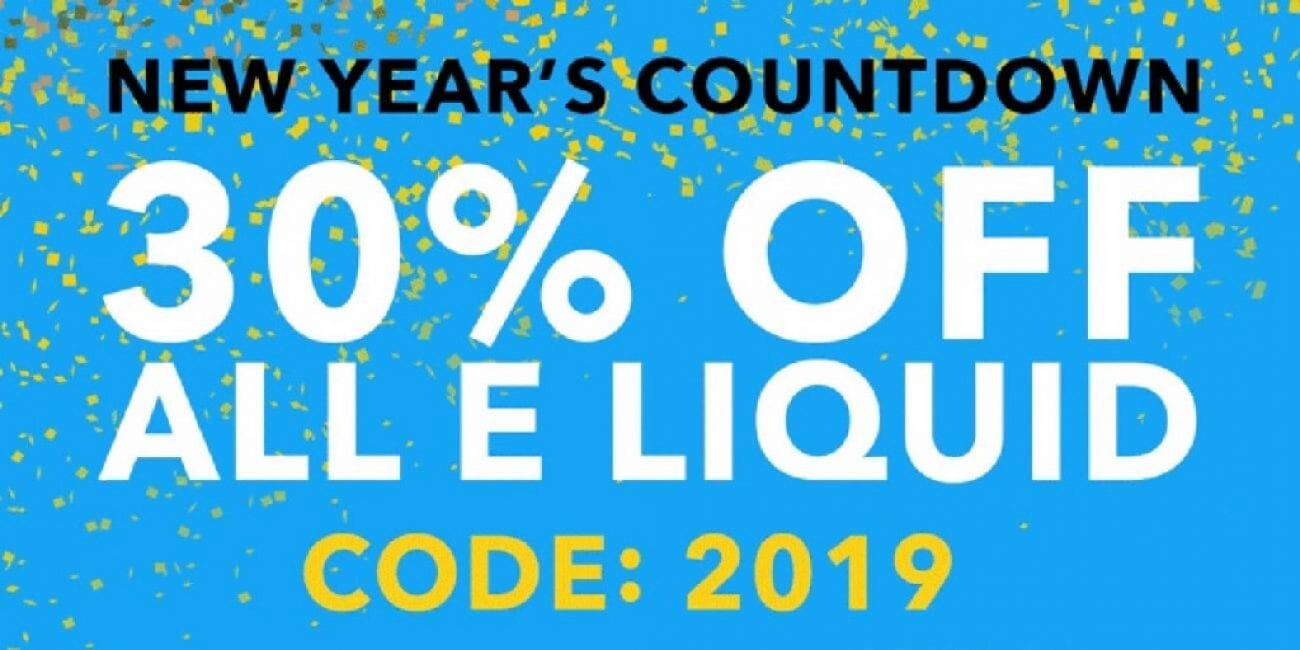 Store Sale!
For a limited time only, Breazy is having their New Year Sale right here where you can save 30% off all e-liquids using coupon code "2019"! Free shipping applies to US orders over $50. In addition, you can get a FREE Unicorn Frappe 100ml Bottle in 3mg while supplies last on orders over $50 (after discount)! This sale ends 1/1/19!
During the Breazy New Year Sale, you can save 30% off all e-liquid using the coupon code provided! To make this deal even better, they offer free US shipping on orders over $50. Breazy has over 1,400 popular e-juice brands to shop from, making it easy to find your favorite flavor profile!
Some of the e-juice brands they carry are Air Factory, By The Pound, Loaded, Candy King, Juice Roll Upz, Silverback, Suicide Bunny, Bad Drip, and tons more! Lastly, they have a wide selection of bottle sizes and nicotine strengths available including a wide range of nic salts!
They also have a ton of hardware deals available too including the Lost Vape Orion DNA Go Pod System for $39.99, the Lost Vape Orion Replacement Pod 2 Pack for $7.99, the Sense Arrow 230w Starter Kit for $39.99, the Suorin Air Pod System for $19.99 and much more!
All in all, this is an incredible store sale! If you are looking to try some new premium e-juice brands or needing to stock up on some of your favorite flavors for cheap, then this is a deal you surely cannot miss! Be sure to check this deal out at Breazy, where you can save 30% off all e-liquid and more! Remember, this deal does end 1/1/19!
Coupon Code: 2019
Store Sale Details:
Save 30% Off All E-Liquid Using Coupon Code "2019"
Shop From Over 1,400 Brands
Free Shipping On US Orders Over $50
Wide Variety Of Nicotine Strengths
Various Bottle Sizes Available
Sale Ends 1/1/19