Breazy Big Bottle Sale! 40% OFF + Hardware Deals!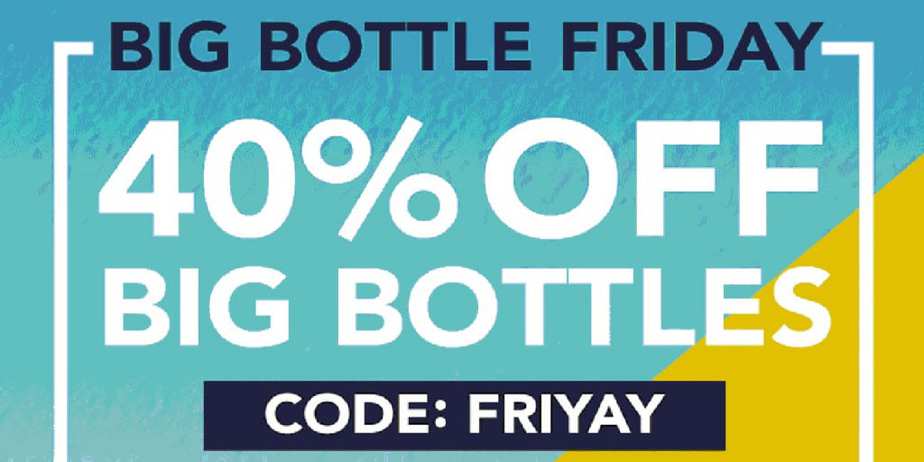 Store Sale!
For a limited time only, Breazy is having their Big Bottle Friday Sale right here where you can save 40% off using coupon code "FRIYAY"! In addition, they have various hardware deals and offer free shipping on US orders over $50!
During the Breazy Big Bottle Friday Sale, you'll save 40% off using the provided code! They have tons of brands to shop from such as Keep It 100, Food Fighter, Jam Monster, Loaded E-Liquid, The One by Beard Vape Co., Ripe Vapes and more! With this deal you can get large 120ml bottles as low as $11.99!
Some of the hardware deals they currently have are the Smok Mag 225w Kit (Right Hand Edition) for $59.99, Sigelei Fuchai 213 Squonk Kit for $29.99, CoilArt Pre-Built Coils for $7.99,  Smok TFV12 Replacement Coils 3 Pack for $9.99 and more! All of the featured deals will be listed below!
All in all, this is an incredible E-Juice Sale! If you're looking to grab big bottles of your favorite premium vape juice for cheap plus save on some vape gear, then this is a deal for you! Make sure to check out this deal at Breazy where you can save 40% off! This sale is set to end this Sunday!
Coupon Code: FRIYAY
Featured Deals:
Vape Breakfast Classics 120ml $11.99
Ripe Vapes 120ml $14.99
Suicide Bunny Mother's Milk 120ml $14.99
Juiceman Unicorn Frappe 100ml $11.99
Food Fighter E-Liquid 120ml $11.99
Keep It 100 100ml $11.99
Zonk 100ml $11.99
Loaded E-Liquid 120ml $11.99
The One 100ml $11.99
Jam Monster 100ml $11.99
Air Factory 100ml $11.99
Jimmy The Juice Man 120ml $14.99
Smok Mag 225w Kit (Right Hand Edition) $59.99
Smok TFV12 Baby Prince Tank $19.99
CoilArt Pre-Built Coils $7.99
Sigelei Fuchai 213 Squonk Kit $29.99
Smok TFV12 V12-Q4 Replacement Coil 3 Pack $9.99
Smok Baby T12 Light Replacement Coils 5 Pack $12.99