Confection E-Liquid Sale! 60ml $13.99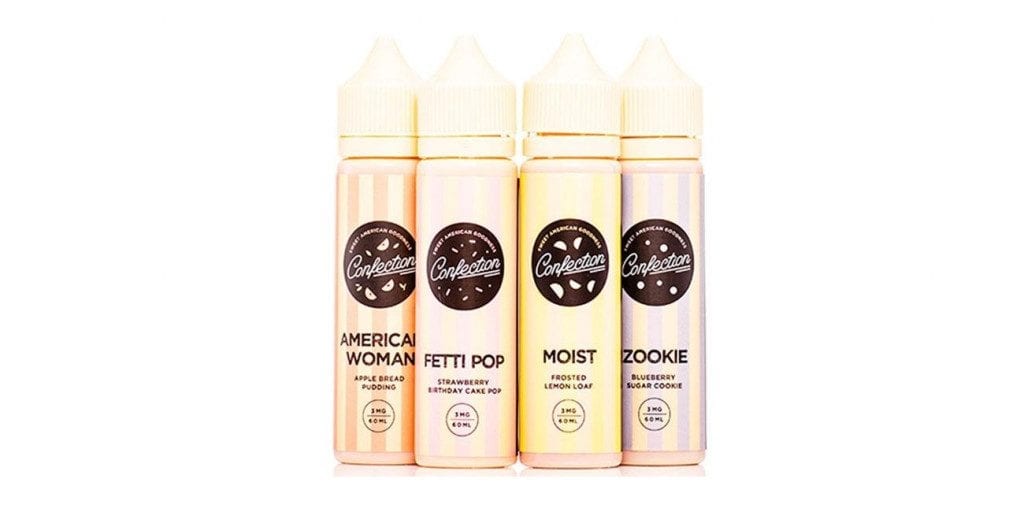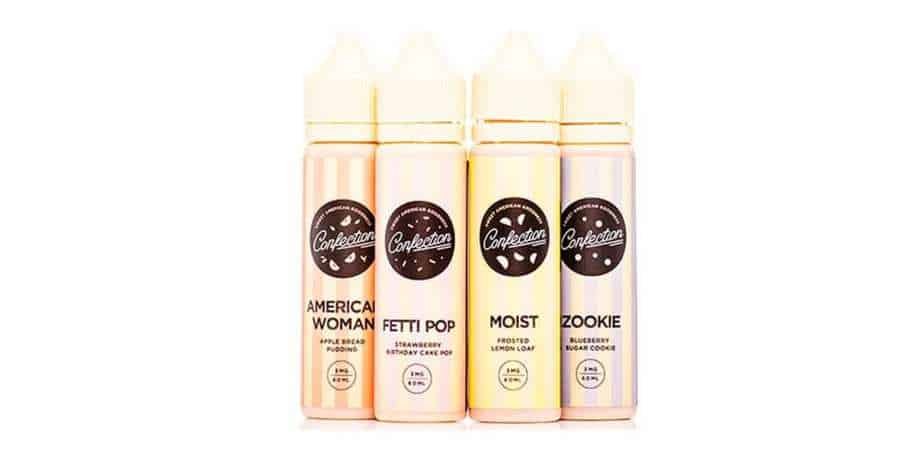 For a limited time only, the Confection E-Liquid line is now on sale right here where you can get a 60ml bottle for only $13.99! No coupon code needed. Free shipping applies to US orders over $50.
During the Confection E-liquid sale, you can get a 60ml bottle for only $13.99! No coupon code required! The Confection E-Liquid line consist of 4 different flavors which are American Woman, Fetti Pop, Moist and Zookie.
In addition, each of these flavors come in a 60ml Chubby Gorilla Bottle and have a high VG blend. The nicotine strength available for each flavor is 0mg, 3mg and 6mg. Full flavor descriptions are listed below.
All in all, this is an excellent E-Juice Sale! If you're a fan of bakery or dessert flavored e-liquids, then this is the deal for you! You can check out this deal at MyvPro where you can get 60ml bottle for only $13.99!
Product Features:
60ml Bottles
Nicotine Strength Available: 0mg, 3mg and 6mg
70VG/30PG
4 Flavors:

American Woman: is a different take on fresh Granny Smith apples, baked into a delectable bread pudding, with hints of cinnamon. The perfect dessert!
Fetti Pop: bursting with flavor from a confetti cake pop topped with delicious whipped strawberry topping.
Moist: comes teaming with flavor coming from a moist and light lemon cake topped with a beautiful sweet lemon glaze.
Zookie: is beautifully crafted dessert vape, combining bakery notes from fresh sugar cookies, luscious blueberries, a hint of lemon zest, all wrapped into a vanilla bean ice cream.