CoilArt Bron Pod Kit $17.95 (USA)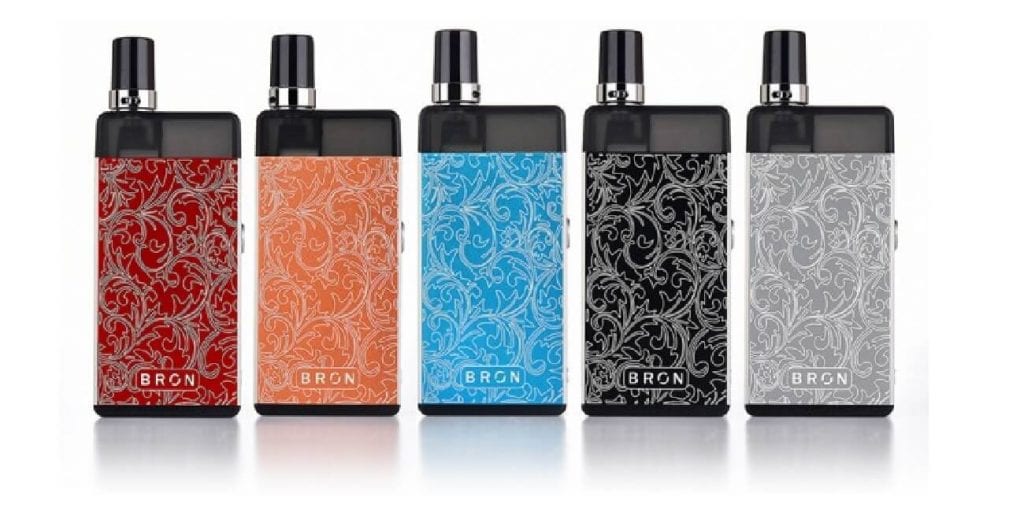 For a limited time only, the CoilArt Bron Pod Kit is now in stock and on sale for only $17.95! No code needed, and free shipping applies to USA orders over $50. There are five color options available which are Red, Silver, Blue, Black and Orange.
CoilArt's Bron Pod System has an internal 950mAh battery. In addition, it can be charged via its micro USB port. A USB charging cable is included.
Also, there are three different voltage settings, allowing for a maximum wattage output of 25w. Not to mention, it sports a familiar form factor that we've seen before like with the Orchid Pod Vape Kit, so it is rather compact, and easy to carry with you.
There is an LED light indicator as well, which alerts you of the current battery status. Included with the CoilArt Bron Pod Kit, you do receive one Cartridge. This refillable pod does have a maximum e-liquid capacity of 2ml. In addition, there are two coil resistance options, a 0.5 ohm SS coil for DL and a 1.0 ohm SS for MTL vaping.
All in all, this is a great deal for the CoilArt Bron Pod Vape Kit. This is another great option for you vapers looking for a bit more power in a mod, and one that can cater to different vaping experiences. If that's what you're looking for in your next pod vape, then you won't wanna miss out on this deal.
CoilArt Bron Pod System Features:
Integrated 950mAh Battery
Overall Size: 62 x 36 x 13mm
3 Output Voltage Levels

Maximum Wattage Output of 25w

LED Light Indicator (Battery Status)
Bron Refillable Cartridge

2ml E-Liquid Capacity
Two Coil Options

0.5 ohm SS Coil (Direct Lung Vape)
1.0 ohm SS Coil (Mouth to Lung Vape)

Delrin Drip Tip
Engraved Design
5 Color Options
What's Included
CoilArt Bron 25w Pod System Kit
Bron Pod Cartridge (0.5 ohm DTL Coil)
Drip Tip
Micro USB Charging Cable
User Manual
Check Out This CoilArt Bron Pod System Review