Spooky Good Ejuice, 30% Off!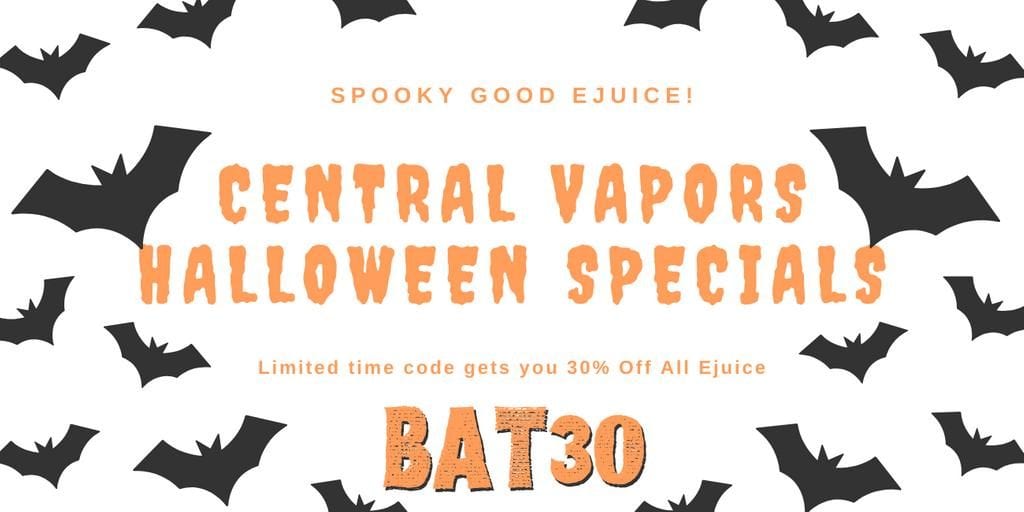 For a limited time only, Central Vapors is having their Halloween, and you can save a whopping 30% off e-juice using the code "BAT30". Free shipping applies to domestic orders over $50.
During the Central Vapors Halloween Sale, you can save a massive 30% off e-juices. They have a ton of different flavor options, and best of all, you can completely customize your e-liquid. You'll be able to choose the nicotine strength, the VG/PG ratio, and even add flavor shots. With this sale, you'll be getting vape juice for as low as $1.49! Don't forget to check out their bulk sizes as well, they do carry up to 500ml options!
All in all, this is an amazing sale over at Central Vapors! If you're looking to try out some new flavors at an incredibly cheap price, or wanna stock up on your favorites, then this is a sale you cannot miss out on. If you're looking for more deals, definitely check out our Central Vapors Coupon Code.
Promo Code: BAT30
Central Vapors Sale Details:
Save 30% off All E-Juices
Wide Variety of Flavor Options
Nicotine Strengths up to 24mg available
Custom VG/PG Blends & Flavor Shots
Bulk Sizes Available
Limited Time Sale
More Great Vape Deals...
---
Vapefly Nicolas MTL Tank $10.79
For a limited time only, the Vapefly Nicolas MTL Tank is now on sale right here for only $11.99! No coupon code required! The colors available[...]