Breazy Vapril Sale! 40% Off Top Reviewed E-Liquids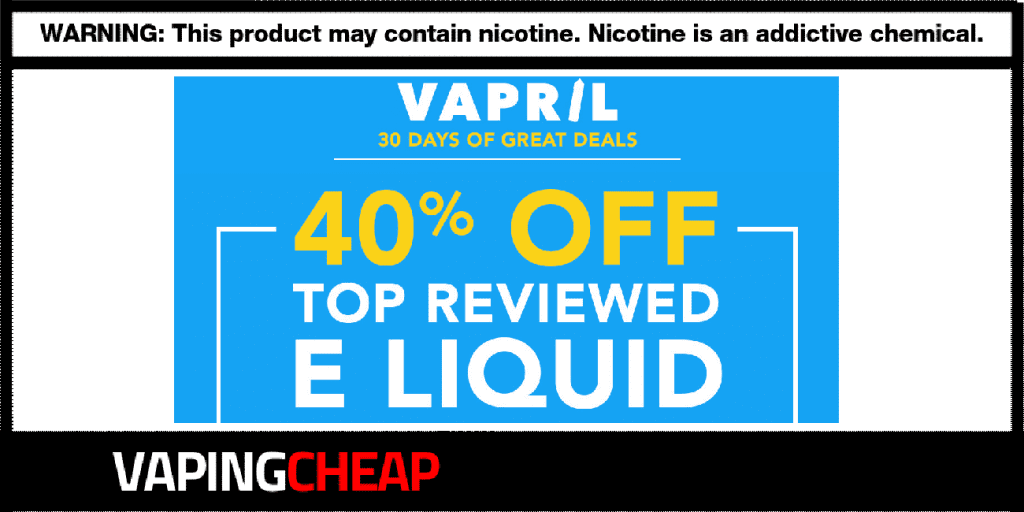 Breazy is back with another sale to save on the most popular e-juices! Save a massive 40% off top reviewed e-liquids with code "40TOP". You'll also get free shipping when you spend $50 or more.
During this Breazy vape sale, you'll be able to get huge discounts on some of the most popular vape juices that's on the market. There's plenty of awesome brands they're discounting including Keep It 100, Jimmy The Juice Man, Zonk, Killa Fruits, Skwezed, and more. What's even better is that this sale does include both regular, and nic salts! With this extra savings, you'll get large 100ml and 120ml for just over $10!
If you're looking for a great vape deal to save on popular e-liquid brands, then look no further! However, this sale is set to end this weekend, so don't miss out on grabbing these extra discounts.
Breazy Store Sale Details:
Save 40% off Top Reviewed E-Liquids

Free shipping on USA orders $50 or more
Premium Vape Juice 100mls as low as $10.19
Sale Includes Salt Nic & Freebase E-Juices
Limited Time Sale