Breazy Sale! E-Liquids Under $11!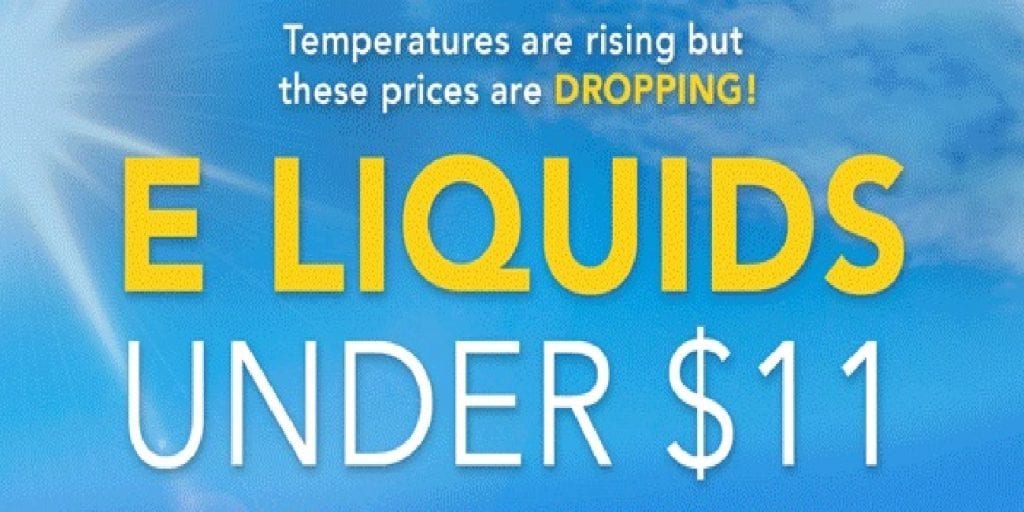 Here's an awesome deal over at Breazy! Get various premium e-liquids for under $11 when applying the code "UNDER11". Free shipping is applied to USA orders over $50.
During the Breazy E-Liquids Under $11 Sale, you can get a premium e-liquid brands for under 11 bucks! There's a bunch that's on sale as well including fan favorites such as The One by Beard Vape Co., Chain Vapez E-Liquid, VapeWild, The Milkman, Zonk, Coastal Clouds and much more! There's prices as low as around $9 per bottle. We'll list the available deals below for both e-juices and hardware.
If you're looking to grab a few bottles of your favorite premium e-juice brands for cheap, then this is a deal you cannot miss! Act quickly though as this sale does end tonight!
Breazy Store Sale Details:
E-Liquids For Under $11
Available E-Juice Deals

The One 100ml $10.19
The Milkman 60ml $8.99
Chain Vapez 100ml $10.79
Mix E-Liquid 100ml $10.19
VapeWild 60ml $10.19
Coastal Clouds 60ml $8.99
Air Factory Salt 30ml $8.99
Killa Fruits 100ml $10.19
Zonk 100ml $10.19
and more!

Hardware Deals

Uwell Nunchaku RDA 80w Starter Kit $24.99
Vandy Vape Simple EX Squonk Kit $19.99
Joyetech Batpack Starter Kit $9.99
Suorin Drop Pod Mod Kit $14.99
and more!

Free Shipping on US orders over $50
Limited Time Sale
More Great Vape Deals...
---
Mechlyfe Slatra RDA $18.89
The new Mechlyfe Slatra RDA in collaboration with AmbitionZ VaperR is now in stock and on sale from only $18.99! To[...]