Breazy Beach Day Sale! 40% Off Summer Flavors!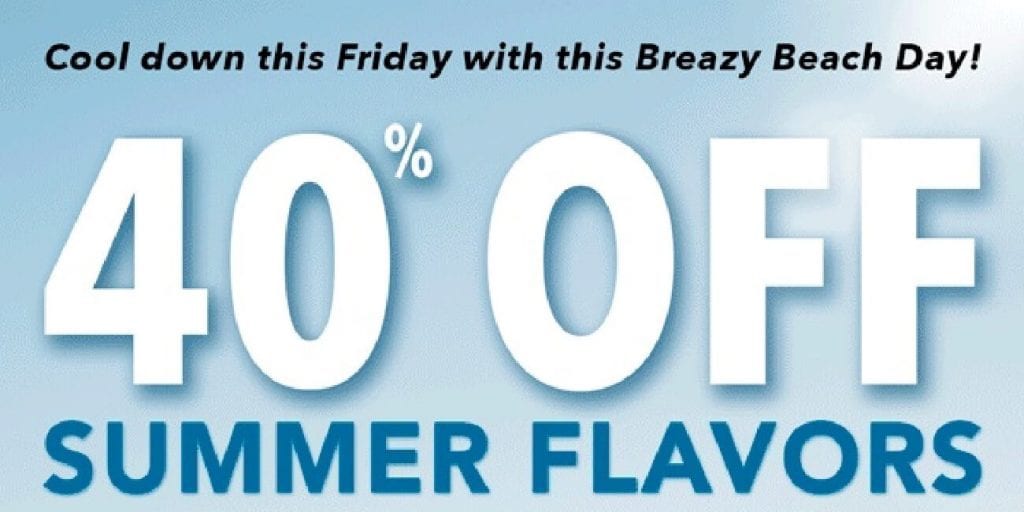 If you're looking for some new summer vape flavors, we've got a deal for you! Save 40% off various premium e-liquids using the code "COOLOFF"! Get free shipping on orders over $50.
During Breazy's Beach Day Sale, you can save a whopping 40% off various premium summer flavors! There's a whole bunch of brands that's being heavily discounted including Zonk, Tailored House, Cloud Nurdz, ANML, Reds Apple and more. There's prices as low as $8.99 for 60ml bottles, and $10.79 for 100ml bottles. Some hardware is on sale too, which will be listed down below.
All in all, this is another excellent e-juice sale over at Breazy! If you're looking to grab some popular 60ml or 100ml bottles of vape juice for cheap, then definitely check out this e-juice deal, but remember it does end this weekend, so get your savings while you can.
Sale Details & Deals:
Save 40% off Summer Flavors
Free Shipping on USA orders over $50
Many E-Liquid Brands On Sale
Featured Hardware Deals:

Sigelei SnowWolf Wocket Pod Kit $31.99
Sigelei SnowWolf Wocket Replacement Pod $8.99
Smok Morph 219 Kit $59.99
VooPoo Drag Nano Pod System $21.99
Sigelei SnowWolf MFeng 200w Starter Kit $49.99
Smok SLM Pod Mod $9.99
More Great Vape Deals...
---
Vaporesso Gen Mod 220w $34.26
The new Vaporesso Gen Mod is up for pre-order for only $34.26 when you use our code "VGM".. However, it's now in[...]