Breazy Salt E-Liquids Sale! 40% Off!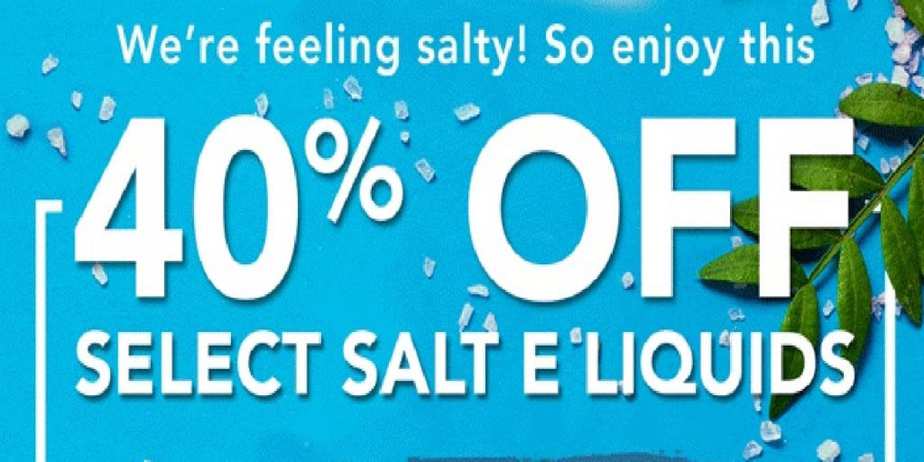 Here's another great sale over at Breazy! Save 40% off various premium salt e-liquids using code "SALTY40"! They also have many hardware deals with free shipping on US orders over $50.
With Breazy's Salts E-Liquid, you'll be able to save 40% off a wide range of premium e-liquids. With this discount, you can get 30ml and 60ml bottle sizes of nicotine salt e-liquids for as low as $8.99! In addition, they have hardware deals as low as $3.99!
Overall, this is an excellent sale! If you're looking to stock up on some nicotine salt e-juices for cheap, then don't miss out on this deal! It does end in only 2 days, so get it while you can!
40% Off Promo Code: SALTY40
E-Juice Deals:
Reds Apple Salt 30ml $8.99
Juice Man Nic Salt 30ml $8.99
Innevape Salt 30ml $8.99
TWST Salt 60ml $8.99
Solace Salts 30ml $8.99
Bantam Salt Vape 30ml $11.99
Hardware Deals:
Lost Vape Orion DNA Go Pod Device $49.99
Lost Vape Orion Pods 2 Pack $8.99
Suorin Drop Pod Mod Kit $21.99
Suorin Drop Cartridge (1 Pack) $3.49
Smok Nord Pod System Kit $23.99
Smok Nord Pod & Coil Combo $7.99