Augvape Templar RDA $12.74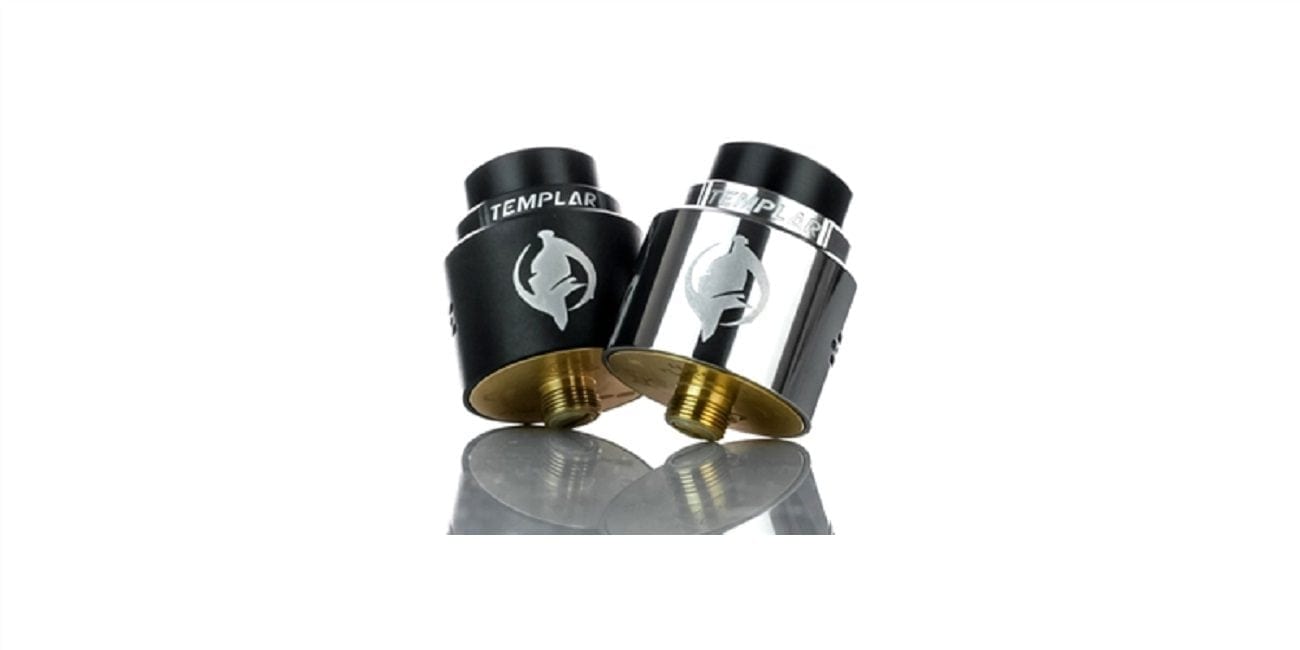 Rebuildable Dripping Atomizer
The new Augvape Templar RDA is now in stock and on sale in Stainless Steel right here for only $12.74 using coupon code "BANQ15"! The color option Black is also available at a higher price.
The new Augvape Templar RDA has an overall diameter of 24mm, so it will look great on most box mods you attach it to! In addition, this RDA is primarily constructed out of stainless steel material. This atomizer comes with a wide bore 810 drip tip and a 510 drip tip adapter, so you can use most of your favorite drip tips with this RDA! The Templar RDA also includes a rounded internal and frosted top cap, and each of these do provide you with different airflow!
The new Augvape Templar RDA has a 24k gold plated two post velocity clamp snag style build deck, which makes installing coils incredibly easy! Not to mention this RDA features fully adjustable airflow via the top cap. This atomizer has a gold plated 510 connection pin and includes a gold plated BF/Squonk pin, so you can use the Templar RDA with all of your favorite squonk box mods! Lastly, the Templar RDA has a CNC engraved logo on the side.
All in all, this is a solid deal for the new Augvape Templar RDA! If you're in the market for a new and affordable 24mm RDA, then this is a deal certainly worth checking out! Be sure to check this deal out at Vaporl for only $12.74!
Coupon Code: BANQ15
Product Features:
Overall diameter: 24mm
Deep juice well
Stainless steel construction
Includes 810 wide bore delrin drip tip and 510 drip tip adapter
24k Gold plated two post velocity clamp snag style build deck
Fully Adjustable Airflow
Includes a Rounded Internal and Frosted top caps

Each gives a different airflow style

Includes Ultem Chamber Reducer
CNC Engraved
Gold plated 510 connection pin
Gold plated Squonk/BF pin
Colors Available: Black, Stainless Steel