Aspire Nautilus BDC Tank Atomizer – $28.99 USA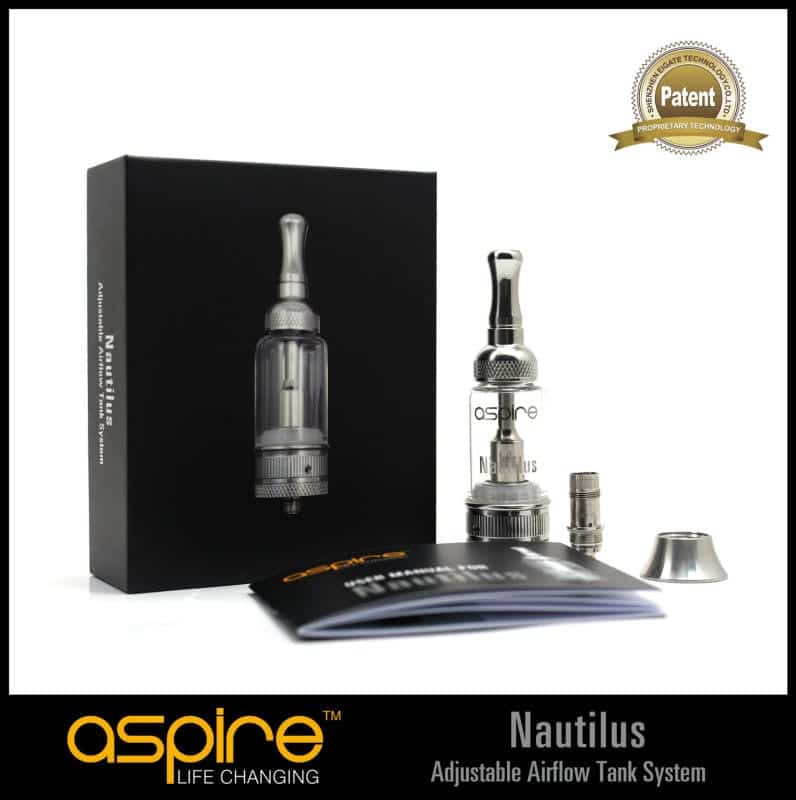 Aspire Nautilus Tank
I've been seeing these tank's sold at a number of different vendors and most have them priced at about $36 dollars, this is the lowest price I've found one for ($28.99). Please let me know if you find one cheaper, just comment or submit the deal.
The Aspire Nautilus tank has received some great reviews and i'm sure it deserves them. What bothers me is that the coils for the Nautilus tank are more expensive than the regular coils that work so well.
See our full Aspire Nautilus Review.
Join our Deals Newsletter Here.
Mini Aspire Nautilus Review:
The Aspire Nautilus is a great tank, I was using the Protank 2 before and thought it was good but the Nautilus is even better. One complaint I have with the Aspire Nautilus is that I can't rebuild the coils, there also a rather expensive compared to Protank 2 coils. The good news is that it's worth the extra cost, even though the bottom dual-coil atomizer heads are replaceable they still provide amazing flavor and great vapor production.
Because of the adjustable airflow, large capacity, and ease of use I think this tank is perfect for most vapers. You can change the draw from vary tight to very airy, everyone will be able to find a perfect draw on this tank. It's also fairly easy to use, I did have one problem where liquid was leaking out of the air hole and I couldn't figure out why. After I took it apart and re-build it I think that the problem was the threading on the glass tank was not tightened down enough and it made it so the threading on the coil head was loose. Other than that I haven't had any problems with the Aspire Nautilus.
Nautilus Tank Features:
BDC (Bottom Dual Coil) Replacable Atomizers

4 Air Hole Adjustable Airflow System (0.9mm, 1.1mm, 1.4mm, 1.8mm)
Stainless Steel construction
Pyrex Glass tank
Huge 5ml liquid Capacity
Measurments:
Overall Height is 83.65mm
Diameter of the Apire Nautilus is 23.45mm
Replaceable Bottom Dual-Coil Atomizer heads measure 25.7mm Tall
Replaceable Bottom Dual-Coil Atomizer heads measure 10mm Wide
What's Included with the Aspire Nautilus Tank:
1x Aspire Nautilus BDC Tank with 1.6ohm BDC atomizer installed
1x Replacable BDC Atomizer Head at 1.8ohm resistance
1x eGo Threading Adaptor
1x User Manual