Acrohm Fush Regulated Tube Mod $89.99 + FS!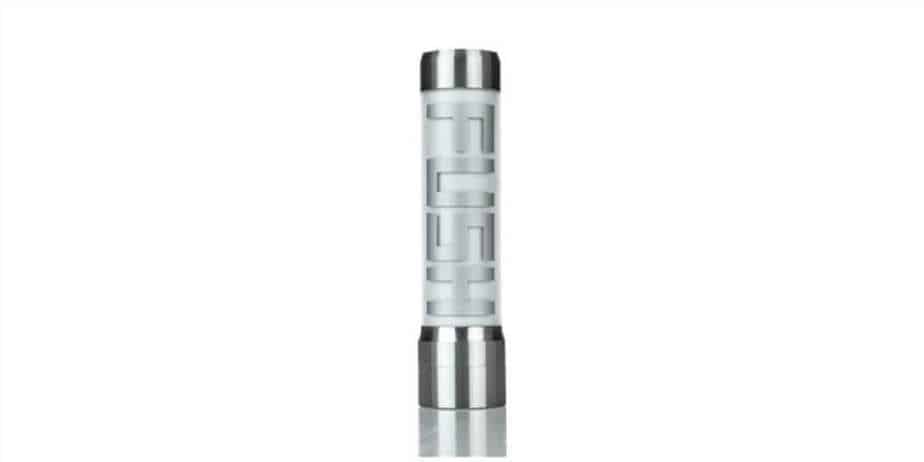 Regulated Tube Mod
The new Acrohm FUSH Regulated Tube Mod is now in stock and on sale right here for only $89.99 using coupon code "VC10"! Free US shipping is included with this purchase! The only color available is Stainless Steel.
The new Acrohm Fush Regulated Tube Mod requires a single high drain 18650 battery for operation. In addition, this device is powered by the Ace Chipset and has a maximum voltage output of 4.2v. The output wattage is determined by the state of the current battery installed, so as you vape, the wattage will gradually decrease. The Fush is primarily constructed out of stainless steel material and bulletproof PC material.
The new Acrohm Fush Regulated Tube Mod features a full body LED light that can be customized from 5 different colors. Furthermore, this tube can fit atomizers up to 26mm in diameter. The Fush Mod does feature a single button design, similar to that of a traditional mechanical mod. Lastly, this tube mod does have multiple safety features built in.
All in all, this is a solid deal for the new Acrohm Fush Regulated Tube Mod! If you are searching for a new and unique tube mod with safety features, then this is a deal for you! Be sure to check this deal out at Vapordna for only $89.99, plus FREE shipping!
Coupon Code: VC10
Product Features:
Requires a single 18650 battery (Not Included)
Maximum voltage output: 4.2v
Power output is determined by the state of the battery
Powered by the Ace Chipset
Full body LED light

5 different color options

Can fit up to atomizers with a 26mm diamter
Multiple safety features
Stainless steel and Bulletproof PC construction