Abstrakt Vape Co. Free Shipping Sale!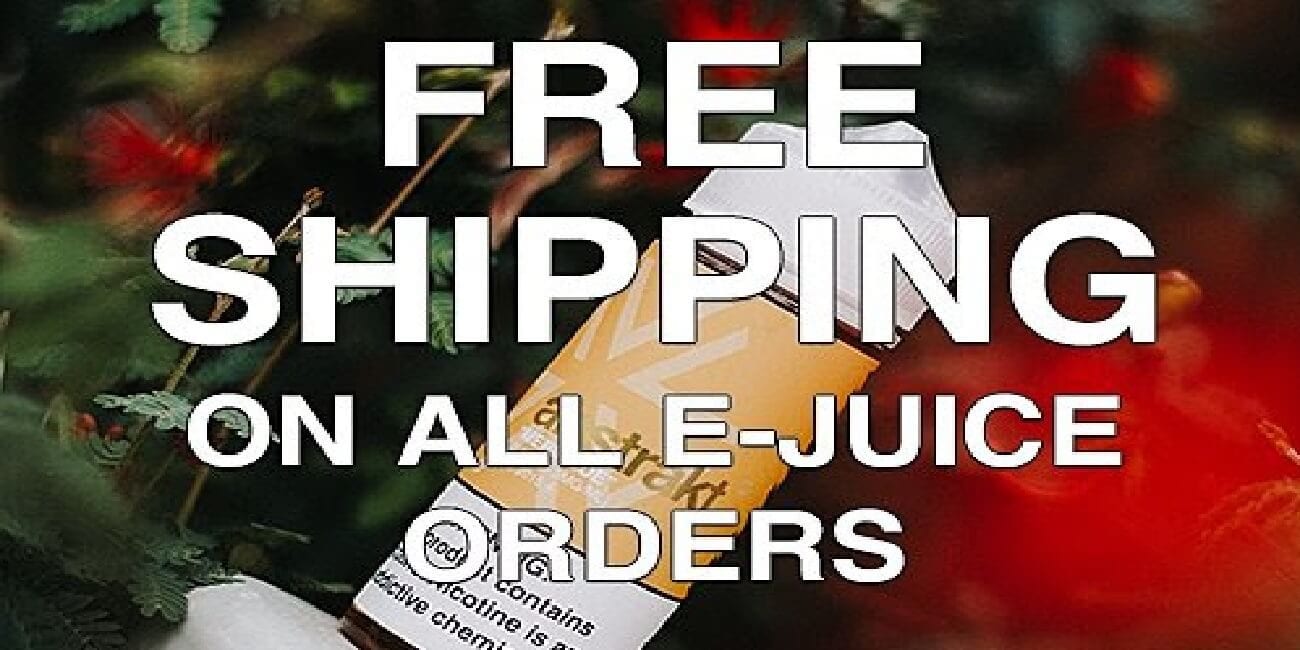 Here's an amazing deal over at Abstrakt Vape Co.! Get FREE shipping on all e-juice orders! No code is needed to get this deal, you'll be able to click on free shipping when checking out.
If you haven't shopped for e-juices here before, we definitely recommend checking them out. They have various flavors available in both freebase and nicotine salt options! The regular e-liquids they offer come in large 120ml chubby gorilla bottles and are offered in nicotine strengths 0mg, 3mg and 6mg. In addition, they're nicotine salts come in 30ml unicorn bottles, and are offered in 30mg and 50mg salt nicotine options.
Sales like this don't come too often where you'll get free shipping no matter how small or large your order is. If you're just looking to try one or two new flavors for cheap plus get them shipped free, then definitely check out this sale. Do keep in mind that this sale is valid until the end of this week!
Store Sale Details:
Free Shipping On All E-Juice Orders
No Code Required - Select Free Shipping Option
Various Flavor Options Available
Nicotine Strengths: 0mg, 3mg, 6mg, 30mg, 50mg
Limited Time Sale
---
Deal Of The Week! Pod System + 2x30ml Nic Salt $37.99
During the Abstrakt Vape Co. Deal Of The Week right here you can get a pod system plus 2x30ml Nic Salt E-Juice for only $37.99! No coupon code required.
During the Abstrakt Vape Co. Deal of The Week, you can get the Smok Mico Pod System and two 30ml bottle of nic salt for only $37.99! No coupon code required. In addition, the flavors available are Clean Mint Salts, Dough Boy Salts and Juiced Salts.
The Salt Nicotine strengths available for each flavor are 35mg and 50mg. Lastly, since the Deal of the Week does include the Smok Mico Pod System, so you will have everything you need to start vaping!
All in all, this is a incredible deal of the Week! If you're new to vaping and looking to quit smoking, then this is the perfect deal for you since it comes with everything you need to start vaping! This is also a great deal for vapers looking for a new pod system and want to try out some salt nic e-liquids for cheap. Be sure to check out this deal at Abstrakt Vape Co for only $37.99!